Saint Christopher Minibar/A Remembrance of San Francisco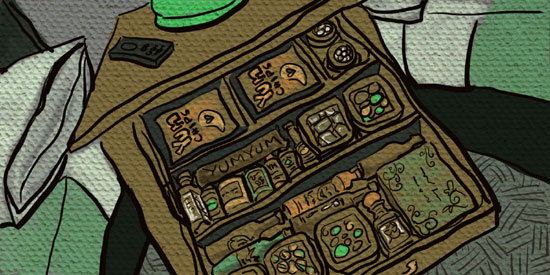 Trains, planes, electrified buses painted cream and red,
Hanging onto cold steel straps
On trolleys.
A walk down a cobbled block,
Then up a dozen more,
Accompanied by a rolling American Tourister
With one missing wheel.
The hotel is quaint ...
"Boutique" is the come-hither term
On that website
That gets you the lowest rate
Anywhere.
Supposedly.
The lobby is crowded,
The travelers, sleekly blonde
With sideways accents
And an upside-down lilt ...
Norwegians!
Norwegians wearing skinny pants
And lumpy rucksacks
Queue up, check in
And then it is my turn
To display the black Amex
And a Ipanema smile
To the second shift clerk with vindaloo breath.
I resist the urge
To point him to the bowl
Of gaily wrapped mints
Sitting on the counter
In a bath of twisted green cellophane,
Ignored.
The Amex buys me a keycard
And a lift to the tenth floor
In the glass walled elevator
Opening onto a hallway with carpets of bordello scarlet,
Dotted with low hung spotlights,
Exit signs,
And the ever-present "No Fumar" icons.
At last, Room 1020, a destination suite.
Another swipe of the essential plastic
Now displays
A big fluffy white bed with
A big fluffy white comforter and
A mountain of big fluffy white pillows
And a diminutive white refrigerator ...
A minibar
Where the godless sticky Bible
Once lay.