Love Creeped In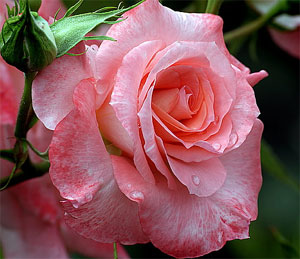 Love creeped in when I did not know.
There was no sound, no pomp or show.
There was silence in my heart it seems.
Love creeped in and spread its light beams.
I the simple woman with a simple life.
A dedicated mother and a devoted wife.
Love spread and radiated in my heart.
Made me fulfilled with its happiness cart.
Its footsteps I could not make out.
It was soft and mild, and not loud.
You came into my life oh Almighty!
To complete my life and to be helpful to society.