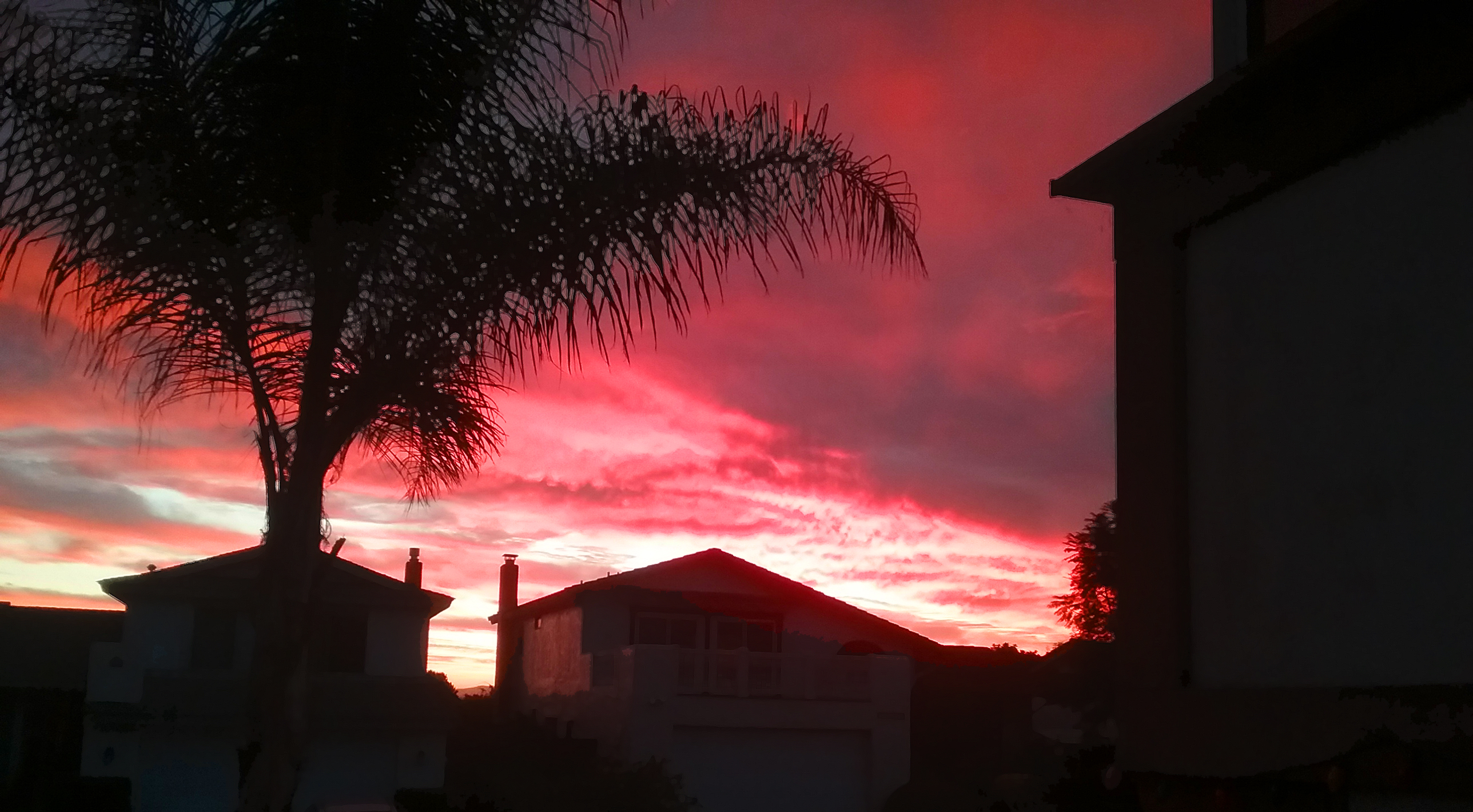 Chapter One
I sat watching the mocking yellow block letters crawl continue to roll upwards off the laptop screen. Yeah, Dark Web Vampire site meets Star Wars fan boy. The words foretold the literal end of our world -- as we knew it. Harry Adkison -- a Master Vampire possibly -- a damn chess grandmaster for sure -- sat waiting for me to finish "processing." God, I hated pop terminology, but it was what he was waiting for me to do.
Eddie was still in full fur mode -- he'd stripped in the house's basement what seemed like an eternity ago and slipped from human nature into his scary dark ass werewolf form. He was walking upright -- weres could -- and still radiated top dog angry vibes. Jasmine -- Harry's witch -- was perched still on the opposite end of a comfy brown leather couch from Harry. He was seated across from me on a matching chair to the couch. The two laptops continued the loop the Vampire Council had placed on their site. We were in the 'library' of an abandoned home that I'd illegally repurposed into my own personal jail of a sorts. Okay, more like a slaughterhouse, complete with three pens in the basement. I'd refurbished the underground space adding said cells -- sound dampening tiles and assorted modifications like a large drain in the concrete floor, lighting and discreet entrances to the backyard and a hidden pocket door into the library.
Then I found out a few hours ago the Harry had swooped in, purchasing all the neighborhood, just to talk to me?!
"Bethany?" Jasmine interrupted my musings. I didn't snap any reply since she was a strong spellcaster and not fully with us. Killing the human Violet had been outside her comfort zone from what I could read. She was pensive -- and an unknown.
Bethany Clifton, that was my current incarnation. Vampires who survive their first decade learn many 'life lessons' -- first one being don't get too attached to your original given name or your human family. Second one was silence is golden -- use it. The automatic response without thinking could and would get you killed a true and final death. I employed that little survival nugget and waited for an actual question from the witch. Hell, I'd already said that I was 'in,' what more did they need?
Harry didn't choose to fill in the empty air with words. These two were his creatures. I'd only met them less than a night ago. Until last night's dinner I hadn't seen Harry in decades -- centuries, to be honest -- time flies when you are undead.
Let me put it out there right away -- I wasn't a team player, as a rule, especially since my Master had been killed. I've always been more of a recluse in vampire terms, as most of the long lived vamps tend to be. Thankfully, the Vampire Council had plenty of problems and had left me alone. I didn't create any fledgling vampires or make human minions who expected longer lives or to be granted fledgling status -- all of those vampiric events required Council notification and approvals. Instead I made my way West from the East Coast humidity, densely populated clans, in-house devious politics and the resulting slayings. Yeah, so like some of my Master's vampires kept in touch with me after his passing but I hadn't really crossed any of their oh-so-important rules and iron clad regulations.
Now it was true morning -- I could feel the pull of dawn -- craving my bed and knowing that wasn't even remotely in the cards for me any time soon. Harry had called a meeting disguised as Davy Martin -- he'd showed up with a different witch at our ocean front dinner. And all I had shown up with was an over educated surfer -- color me beyond stupid. During our dinner Harry's possessive little witch, Valerie, pissed me off so I automatically zapped her with my Dark Secret. Yep, I have a ton of those. Besides being a Council approved 'made' vampire in the Old World, I just happened to be a natural born witch from a long line of witches out of what now is called Hungary.
So, Harry and I left the gorgeous restaurant after my surfer, Caleb, took the mentally blasted Valerie back to her fancy hotel somewhere on Shelter Island -- a harbor for fancy boats, ships and obnoxiously wealthy sailors. We ended up in the downtown section of San Diego in a sketchy neighborhood in this abandoned house. I'd illegally appropriated it as a semi-nest that didn't have many nosy neighbors. It was one of those parts of the city that weren't high on the list to live but quite used to the high body count -- supernaturally and mortal-driven. Like I'd mentioned, I had remodeled the basement to my comforts. I was able to keep, drain and kill various humans and others in amazingly good privacy when my needs arose, which was pretty often recently, kind of a tough year. Not completely Council sanctioned, but not precisely forbidden. As long as I kept to the Council's rules and didn't expose humanity to the fact of the world being that it was truly filled with supernaturals.
Which brought us to the Council's decree. Looking at the scrolling words my stomach dropped and I actually felt queasy. The Dark Web hosted many 'opportunities' both knowingly and not. The Vampire Council set up a site that was mandatory for all established vampires to visit when prompted. For old souls the Council didn't shy away from the modern electronic world. We vamps had to give the Council and their representatives our current e-mail addresses. The powers that be didn't give two shits where we accessed our cyber lives but if we wanted to keep our heads attached, we had to obey that rule. Period, no exceptions. From time to time e-mails would arrive directing us to the Dark Web and the Council's site. Earlier Harry had set up two laptops that mirrored his keystrokes. While I was getting ready for our dinner date it appeared that Harry or one of his minions had made himself quite comfortable in one of my bolt holes. After he and I had made our way upstairs and into the library he'd directed me to one of the laptops on top of a 'new' coffee table. He logged in per some unseen e-mail directions under his name to show me the declaration of war the Council had sent out. I was stilled jarred by the Council's proclamation. Unable to resist my glance returned to the words that had just looped back to the beginning.
In static light blue:
ATTENTION ALL VAMPIRES Then in yellow on the screen's black backdrop:
VAMPIRE

COUNCIL
Which was centered and quite emphatic in bold letters before continuing in those hauntingly familiar yellow block letters:
THIS NOTICE DATED OCTOBER 28th IS FROM OUR ESTEEMED MEMBERS. AFTER MUCH DEBATE AND DEEP CONSIDERATION, WE HAVE CONCLUDED THAT THERE IS NO OTHER PATH. TRANSGRESSIONS CANNOT BE ALLOWED AS OUR RULES ARE BEING FLAUNTED DELIBERATELY AND WITHOUT SANCTION OR NOTICE. HUMANS IN THE WEST ARE BEING MADE AWARE OF THE SUPERNATURALS LIVING IN THEIR MIDST.
WE HAVE FOUND NOT JUST VAMPIRES BUT THOSE OF DUAL NATURES, WITCHES AND MAGIC USERS ALONG WITH MANY OTHERS FROM THE SUPERNATURAL PANTHEON ARE BEING DISCOVERED AND BOASTED ABOUT IN MANY FORMS OF THE MEDIA. INTERVIEWS ARE BEING FREELY DISPLAYED ON THE DARK WEB NOT FROM OUR COUNCIL NOR WITH OUR APPROVAL OR KNOWLEDGE. THEN WE FOUND THERE TO BE SUPERNATURALS THAT HAVE BEEN WRITTEN ABOUT IN FICTION GIVING OUT DETAILS BEYOND OUR LAWS.
WE MUST IMMEDIATELY AND COMPLETELY RECTIFY THIS ABOMINABLE SITUATION WITHOUT ANY DELAY. THE WEST HAS TO BE SETTLED ONCE AGAIN. OUR AMBASSADORS HAVE BEEN SENT TO CARRY OUT OUR ORDERS IN SQUELCHING THIS UNSANCTIONED UPRISING AT ONCE ...
Nope -- not even after the tenth reading it didn't give me any warm or fuzzy feelings in the least. It was a straight-out declaration that the Council had already sent out executioners who were heading westwards for the total annihilation of supernaturals. Overstepping the Councils' self-imposed boundaries was definitely my understanding of this gruesome notice. They were claiming supremacy over all 'bad actors' of any supernatural variety. From my casual observations over the centuries such slaughterings always had collateral damage. With these words, vamps, witches, weres and even vanilla unrelated humans would be on the menu.
Harry waited while Eddie went back to his restless, nerve wracking prowling. His nails weren't hitting concrete like downstairs in the abattoir of my basement but now muffled by the rather smart looking Persian carpet that Harry had managed to install, with all the modifications in the library's rather epic remodel that he'd arranged in less than twenty-four hours. The room looked livable while I'd yet to open the door and see what he'd done to the rest of the home. I was amazed at his improvements and still a tad overwhelmed by all that the past few days had brought.
I nonetheless felt completely manipulated given the message posted by the Council was nearly twenty-four hours ago. The past day seemed to be a critical junction for my world crashing.
Harry had known about the decree before we'd met for dinner -- thinking about it probably before he'd even e-mailed me to meet up at the beach. It tainted the soft ball discussion we'd had at the Poseidon restaurant in Del Mar. He'd made it sound like the Vampire Council was still discussing the issues on the West Coast but the words crawling up the laptop screen gave lie to that idea. He'd planned on convincing me to join him -- or killing me -- I quickly had figured out with both Eddie, a werewolf, along with Jasmine, a witch, by his side.
I wasn't sure how I felt about all of this. I'd expected a call or even a visit from the Council or one of the executioners because I wasn't part of any Master's nest after my Master had died. I hadn't declared allegiance to any clan despite a few e-mails suggesting, requesting and ultimately urging me to render a decision. I was thusly not exactly a rogue but pretty much disposable in the Vampire Council's eyes and by their antiquated rule. By accepting Harry's offer to join forces was pretty much my only choice -- both smart and logical --
Not my usual game play -- I tended to fuck up most things. I'd been called fucking insane and contrary by more than one vampire and human, not that I'd ever cared.
My silence had stretched out far too long to suit Jasmine. Seemed that the witch wasn't good with quiet people. She hissed out, "Bethany, you said 'yes' but what the fuck can you do for us?"
Finally, a question. I smiled and replied, "I don't know. This is Harry's dance card. I'm just the disposable fucking local vamp and not a part of any warring clans. Right, Harry?"
It was fast but I saw Harry's pupils flicker, I'd hit him with my assessment right between his eyes. Direct hit I'd say. He sighed an unnecessarily breath out, but it was reflective of his emotions, "Bethany, you've never been disposable to me. But, Jasmine, you certainly are. Watch your tone."
It was my turn to be startled by Harry's voice. Jasmine had been bitchy, yet Harry'd brought her with him -- maybe she'd not been read in on his play. Knowing Harry, it wouldn't be the first time he played those cards too close to his vest. Jasmine hissed again, this time at his words. I guess she'd thought it was attack Bethany hour. Eddie paused in his pacing and muttered beneath his breath. I clearly heard his, "Oh, fuck me!" Quite clearly. Amusement lit Harry's eyes -- his gaze meeting mine -- as we both had easily heard Eddie's comment. Vampire hearing was as good as reported, not that werewolves were exactly hard of hearing -- I guess we rattled him.
Jasmine bolted upright from the couch. Any consideration or kindness that she'd shown me in the last few hours drained from her face and I saw her fingers had started to move in a deliberate pattern of a spell I remembered my own mother teaching me centuries ago. She was sketching out a spell to blast me.
Without realizing it, I automatically countered her dark sigils and commanded, "Sleep." Gee, that spell was definitely getting used by me lately. Jasmine fell bonelessly back to the couch. Her face was blank, and I saw that her reddish-brown hair fell into her eyes that closed with my incantation.