The Image That I Am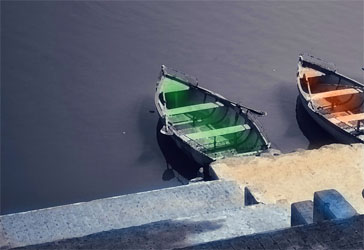 A single eternal journey, a journey to solitude,
I see moments that seem motionless,
painted boats anchor on the desolate Ghat
skies bent down,
steel bridges, and yellow birds
arching on the skyline.

From a house with an upturn
as I grope back to the past
I find while stroking the glass window
of this life I know where wound is.

Its feel like forever and this light
comes back when my words sketch
inside my eyes a wide elevation
engraving the curves, you now see,
the image that I am.