Springtime, 2019
-- for Liz Aurbach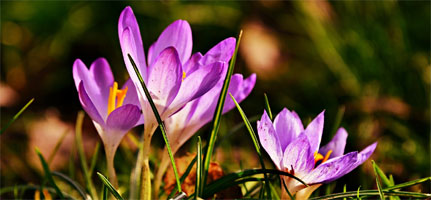 Prognosis good,
seems now after cancer
you'll go from strength to
strength, and we rejoice --

those of us now
honored to go on with you
praising the world to Rilke's angel
praising the Things of it as they never
fervently thought to be.

Let this springtime then
be time enough to praise

dinners at our mutual tables
conversations over them
smiles and greetings and books read,
the graces and profundities of dogs.

Once, in a springtime long ago
as I walked on South Grand past
The King and I, a young woman your
daughter, rushed out the restaurant door
and threw her arms around me. I don't
now remember why; but it is a moment
the sharp, stinging delight of it whose memory
I treasure, and that memory comes to me now.

Let this present then
be time enough and time enough
to praise this one more springtime --

as surplus of existence welling up
in our hearts, we stand astonished
as I stand now in an embrace that has
stayed with me now ten years
like Rilke's Roman ropemaker or potter
on the Nile, a springtime blameless
and ours, as it escapes the violin
that praises it.