A Voice To Lighten the Dark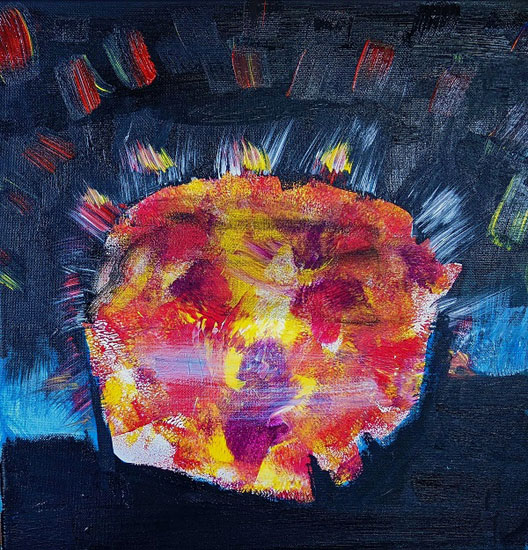 One way to understand writing is to think of it as a process of searching for the voice that will uncover the story that needs to be told. Today is March 2, 2022, and there is war in Europe. Russia has invaded Ukraine and war crimes are being committed. The civilian population is under attack. The Russian economy is collapsing, its leadership has gone mad, and millions of refugees are already fleeing Ukraine. I receive calls for cash donations, calls for my signature on petitions, calls to join street protests, calls to stay informed. I read lectures on what to say and not say: I must, for example, not pronounce the capital of Ukraine as "Key-ev" (which I have heard all my life) but should know that is the Russian pronunciation and Ukrainians pronunce it something like "Keev" or perhaps "Koo-eev." Facebook profiles are a riot of yellow and blue, the colors of the Ukranian flag. The responses range from the profound to the absurd: some friends post pictures of their puppies and their kitties wearing yellow and blue jackets, others of their dinner tables festooned with Ukranian delicacies.
Those last bits have offended a beloved Ukranian friend. She was raised speaking Russian, attended school in St. Petersburg and was groomed to work for the KGB, before leaving Europe in mysterious circumstances to reinvent herself as a novelist in San Francisco. She rarely speaks Russian. She absolutely refuses to write in Russian. Since the election of Donald Trump, she has turned her talents to journalism, both objective reporting and opinion pieces warning of the continued rise of the power besotten Putin, his madness, and anticipating the current crisis. Now she reports crying all day and writing all night, in constant communication with friends in Ukraine, pounding away at her computer to tell the story as it unfolds, screaming at the dark. She expresses contempt for those in her writing community who post photos of puppies in Ukranian folk costumes. I don't want to read your war poems, she says. You are not on the ground. You are not in Ukraine. It was never your home. You are not witnesses This is not your tragedy. You are not the ones to try to make art of this mess.
But what am I to do? I am a writer. Can I be silent? No, I cannot be silent. I have never known how to shut up. I have protested injustice since I was a toddler. I can remember. My parents moved our family to rural Mississippi, in 1967, during the burning years of the Civil Rights movement, when I was 10 years old. I was 13 when I marched in the streets to protest the Vietnam war. I remember the invasion and the killing fields of Cambodia and the horrors of My Lai. I have mourned the deaths of Martin and Malcolm and Fred and Oscar and the list goes on and keeps growing the innocent victims of injustice the cries of the babies the crackling of the guns guns guns the agony of the soldiers the craven politicians the stench.
I open the newspaper and read of present horrors an ocean away but it is all the same horror the death camps where my own never-to-be-met cousins and aunts and uncles died starving Sandy Hook Hanoi Minneapolis Fruitvale Station Sanford Florida there is no air between Putin and Zimmerman only one has more power but the power of evil is legion and the same in My Lai and Kiyev (Kweev) in Oakland in Brunswick in Dresden in Troy in Palestine.
I open. I open my mouth. I speak what I can. And if I cannot speak I'll wear blue and yellow. And if I cannot wear blue and yellow I'll eat Galumpki for dinner and if I cannot cook Galumpki I'll write inappropriate poetry although I admit I have no right because silence is not an option because if I do not say something if I do not remember if I do not care in whatever way I can then I am the darkness.







Painting: "The Bear Unleashed" by Charles Kruger.