Story Elements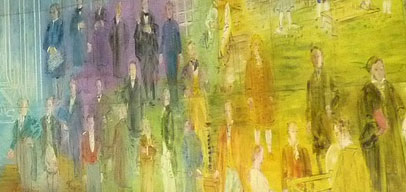 The picture of mythic lands on the café wall
modulates the whispers.

Limbs, lungs or even wings are now
stitching garments on the canvas.
the floral landscape hides the topography of the
table, pot and plates.

Four walls are peeling back many
layers of natural histories.

Between wreckage and resilience
salvation lies
somewhere between the two.

Stories are just stories,
I listen and forget.