Tremor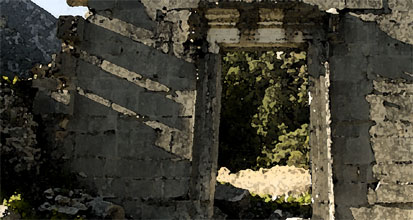 Here the mornings are muted grey and grey
and the clouds I know are like wrinkled lines
over the layered mountains,

Limitless space
I have held it for long in my palm and felt it like soft feathers,
in turn hit the easterly wind path,

Breathlessly I stare at the broken columns and pillars
reminding of the ravages of quake,

I feel the tremor in dream and the scars
left behind are like still born children,

Wounds and pains are buried beneath the rubbles.
each cry fades into oblivion.

If only, at the end of all this
the twilight steals all the memories and
whispers breaking into an evening melody.