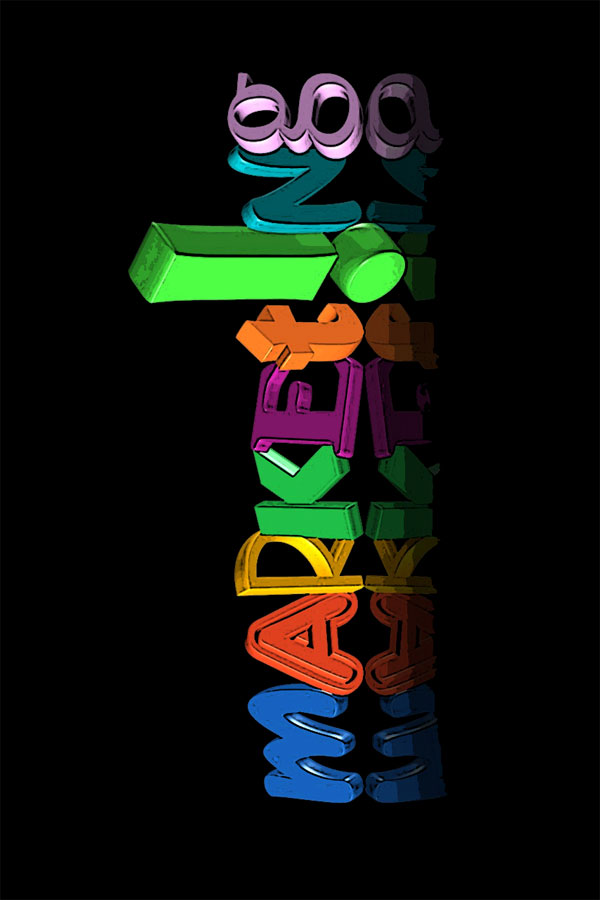 After two decades as a teacher, Professor Amar knew that the first class after lunch was always a problem. Students never attended it. But of late, he had seen attendance dwindling even for his 10.30 AM class. He reached the logical conclusion that the timing was not the only problem.
He sometimes wondered -- was he the problem? He checked with his other colleagues in the department. Every professor of economics faced the same problem. Economics was the problem, he inferred.
Everyone knew economics to be dry. Professor Amar called it a unique mix of art and science. But it didn't hold the interest of either the left-brained or the right-brained. Professor Amar believed that it should, by sheer logic, hold the interest of both.
Over the years, he had tried all kinds of experiments and methods to increase attendance.
He felt that the traditional one-to-many lecturing format of teaching had stopped working. So he adopted new techniques and methods.
"Write an essay on how macro-economic policy impacts prices. Give a ten-minute presentation on it." Introspective, participative learning, he felt might work better.
But the students submitted essays only if he said that there would be marks for it. That is not for Professor Amar wanted. He wanted students to proactively write their essays. He felt they should speak with passion on the subject, out of their own volition.
"Form three groups," he declared a few months later. "One is the Finance ministry; the other is the Reserve Bank and the third is Industry." He allotted students to each group. Then he said, "Frame up the policy for exports." He adopted a collaborative, role-play driven group learning method that year.
Students formed some groups to start with. But the number of groups faded by the end of one month. For the next assignment, he found only three students in attendance. It was not easy to hold the reins of his temper then. But he came up with another method.
"What would you do if faced with cheap imports, rising crude oil prices and an economy in stagflation?" he asked. He had read that mixing up case studies with group discussions worked.
He ran out of case studies, but the number of students attending them did not increase. Professor Amar was at his wits end and had to lead the last group discussion of the semester himself.
Nothing worked. Professor Amar and his passion for economics remained all alone. The attendance to his classes remained as low as ever.
"How do we increase attendance? How do we give birth to passion for the subject of economics in the hearts of the students?" Professor Amar asked every one of his colleagues in the department. But none of them had more ideas than the ones that he had already tried and failed at.
A professor from the department of marketing overheard Professor Amar's desperate pleas. On one fortuitous day, he interjected Professor Amar with a solution.
"Professor Amar, interaction with well-known experts is the way. It works well for my classes. Get them for a lecture," he said.
It caught Professor Amar's attention.
"Interaction with Experts?" he asked the professor of marketing.
"Yes, Sir. Well-known names, either from industry or academia attract students to the classroom. They add the X-factor."
"I see. So you invite them to your classes?"
"Yes, in fact, these talks are part of my course. I ask them to come and give a guest lecture. It works for them too -- builds a reputation. I schedule them whenever the attendance dwindles."
"And do you see any impact?"
"Of course -- it is like a magic pill. One lecture from a well-known name, and, voila, attendance goes through the roof. It stays that way for a few weeks for my lectures. Then I do another one."
An awestruck smile flashed on Professor Amar's face. His eyes grew big in bewilderment and his forehead seemed to increase a few inches in height. His eyebrows turned almost vertical. He looked like a man who had landed upon the magic potion of eternal life after years in the wilderness.
Professor Amar felt this was the elixir of energy that the dying subject of economics needed. When he stepped outside the staff room, there was a spring in Professor Amar's step. He knew he was going to start right away on this. He checked his phone for the email he had received last month and which he hadn't paid much attention to, till today.
The email was from his old friend, the award-winning economist Dr. Amartya Chakraborty. He was going to be in town next Friday. Professor Amar had made up his mind. Dr Amartya was going to be the first guest lecturer in his course this semester.

* * *
Instead of replying to his email, Professor Amar decided to call up Dr. Amartya later that day.
"Hello, Dr Amartya, This is Amar, how are you?" he said.
"Professor Amar, what a pleasure hearing your voice after a long time. I am fine, thank you," Dr Amartya responded. He seemed to be particularly pleased on hearing from his old friend from the days of university.
Their specific topics of study had been different. But their passion for the subject of economics was common. Dr. Amartya had spent most of his career on the cusp of research and government. Professor Amar had opted for academics.
"Great, I saw your email. I thought that I will call and disturb you in your busy schedule," Professor Amar continued.
"Oh, no. I am happy to receive your call. How did my old friend remember me?" Dr. Amartya responded. In all honesty, he was free because his research projects with the government had dried up. He was in, what he liked to refer to as, his downtime.
"Well, I saw that you are coming over to my city next Friday. I wanted to invite you, if your busy schedule permits, to give a guest lecture to my students. It would be a special privilege to host you at the university. I would love to have my students rack your expert brains for an hour," Professor Amar said.
It struck Dr. Amartya like an opportunity. Academics is useful for an economist to bolster his credentials. It helps bag projects elsewhere, he knew. Sometimes, they also lead to part-time projects. Not too bad for a freelance economics researcher, he thought.
"That is a welcome suggestion, Professor. But would my area interest your students? Public policy research?" Dr. Amartya wanted to ensure he was on the right path.
All Professor Amar wanted was a celebrity of sorts to speak to his students. The subject, though it sounded dry, hardly mattered, he thought. That's what the professor of marketing had said.
The idea was to increase attendance. And for that, a name mattered, especially a renowned name that can garner students. Dr. Amartya was that name. Professor Amar didn't want to lose sight of his goal.
"Oh, of course, Dr Amartya. The students would gobble up your words of wisdom with eagerness, I am sure. It would be a great opportunity for them to have an interaction with an expert like you from the real world," he said.
After a brief silence of a few seconds, Dr. Amartya said, "Well, you speak kind words. But that would be fantastic."
"Indeed. Why don't I fix it for Friday noon for an hour before lunch? We can extend it by another thirty minutes, if needed. Let me know your hotel address. I will send a vehicle to pick you up," Professor Amar was in a hurry to close the deal.
Dr. Amartya agreed. With no further ado, he confirmed the lecture. The pleasantries were over, and, for Professor Amar, it was time to celebrate. His new experiment to increase attendance was on.
Professor Amar spent the next few days canvassing his lecture. Every student of his class heard it loud and clear. The renowned economist Dr. Amartya Chakraborty was going to give a talk. It was a not-to-be-missed chance for the students of economics on next Friday at 12 noon.
Professor Amar booked one of the college conference halls for the lecture. He thought it would be a good idea to spread the word around even more.
He got some posters done. He stuck them on the notice board and a couple of prominent walls where students hang around. He also stuck them in the canteen. He called one of his students to design a graphic. He instructed him to post it on their social channels and groups three days before Friday. He didn't want the students to forget it. He told them to tell interested students from other colleges nearby to come for the lecture. Everyone was welcome. He contacted the IT team of his college to arrange an audio-video recording. He planned to post it for viewing later online.
With all the preparations in full force, by Wednesday evening, Professor Amar felt he was all set. It was only a matter of waiting for Thursday to pass and the grand lecture of Dr. Amartya was here.
He felt happy that the professor of marketing had given him his secret. He sensed that attendance in the class was going to go through the roof. An expert lecture was going to turn the tide, he felt. He sensed that students were more excited about Friday than they had been about any of his lectures so far.
It was only when he was stepping out that evening that he realised why there was so much excitement in the air. He saw a giant poster on the gate of the college that set his heart aflutter. He almost missed a beat when he read what the poster said.
"The department of marketing welcomes one and all for a special one-hour lecture. The topic is 'Film marketing in the era of Netflix and Social Media'. Also don't miss Indian Idol star, Miss India finalist and Netflix phenomenon, Ms. Amrita."
Professor Amar stopped in his steps when he saw that the lecture was on Friday at 12 noon. He hurried to his room and called the professor of marketing. A drop of sweat found a place on his brow.

* * *
On Friday morning at 11.30 AM, when Dr. Amartya's car reached the college, he saw a huge crowd at the gate. There was no space for the car to enter the premises. The driver had to honk for the students to get out of the way so that the car could enter. The unprecedented crowd filled Dr. Amartya's heart with joy.
It was a pleasant surprise beyond his expectations. His heart fluttered. A simple call from his old friend, Amar, had led him into this. He saw that a melee of overeager students was causing a ruckus for attendance to his lecture.
He never expected that economics was so hot on college campuses. He never expected his own lecture to cause such a flutter. A thought struck him that the future of this country was in safe hands.
He entered the college with a smile on his lips sitting inside his car.
All across the premises were students in every direction that he could see. There were students sitting on the lawns. Some were standing in the lobby. Some standing on the veranda. Some were loitering around with no place to sit.
Professor Amar saw Dr. Amartya get off the car and walked towards Dr. Amartya welcoming him.
"On behalf of the college, the department of economics and all its students, I welcome you. It is our privilege to have your esteemed presence. Welcome, Dr. Amartya Chakraborty, on our premises," Professor Amar said.
The warmth in his welcome did not go unnoticed. But on second glance, an unexplained awkwardness adulterated it. Dr. Amartya cast a glance at Professor Amar. Professor Amar looked elsewhere with a made-up smile and waved to his students.
They walked past the lobby, with Professor Amar hurtling along in front. He did not see eye to eye with the renowned economist. Dr. Amartya ambled along, finding his way through the student crowd.
He glanced at the notice board. He saw the announcement of his lecture pasted in big letters there. It pleased him to see it. But it shocked him that it had elicited this kind of unprecedented response.
Professor Amar took Dr. Amartya to the conference room. He had booked it three days earlier for the lecture. There was a long line of empty chairs in the conference room. There was still time for his lecture to start, Dr. Amartya thought.
Professor Amar smiled in meek embarrassment.
"Quite some crowd," Dr. Amartya said with a broad grin.
"Well, yeah ... umm ... indeed," Professor Amar said.
A peon walked in with refreshments and soon after that, a student walked in.
"Sir -- is this the place for the film marketing lecture?" he asked.
Professor Amar shook his head, and the student walked away.
Another one dropped in after a couple of minutes.
"Sir, this room -- is this where Amrita is coming? Film lecture?"
Dr. Amartya looked at Professor Amar, who pointed the student to the next room. The student didn't wait for anything else and dashed across.
At around 12.15 AM, the conference room was still empty. Professor Amar sat down with his old friend and decided that it was time to take him into confidence. They had a heart-to-heart five-minute chat. Dr. Amartya and Professor Amar then stepped out to see the waiting students.
"She has come, she is here," a student at the gate screamed.
The entire crowd started pushing and shoving towards the lobby. They crowded behind a luxurious car. When that car reached the lobby, there was a huge crowd of students behind it. The security guards ushered the crowd away to keep a distance.
Out stepped a young lady dressed in a shiny red dress. She had curly black hair, eyelids flashing and cheeks pink with makeup. She wore a brown lipstick and stylish dark glasses rested on her head.
There was a sound of gushes from the crowd as the lady walked from the car towards the hall.
"She is going to the hall, she is on her way," a student yelled.
Dr. Amartya Chakraborty and Professor Amar stepped back into their conference hall. The lady went past it to the hall next to theirs. The crowd of students followed her. In the next few minutes, the conference hall was full to the brim. There was no space left, with overeager students stumbling over each other to catch a glimpse.
After the crowd had settled down in the hall, the professor of marketing came out of the hall. He walked into the one next to it where Professor Amar and Dr. Amartya sat all alone.
"Sir, we are ready, and about to start," he said. "Please come."

* * *
The Instagram post got around 32000 likes, and almost 1900 comments. It had the photograph of Amrita in a red dress at the college on the dais with a flock of students around her. It also had the professor of marketing, Professor Amar and Dr. Amartya. They stood watching her from the side-lines of the dais.
@RealAmrita posted a caption with it.
#Backtocollege, anyone? I am attending Economics classes! Be sure you do, too! Swing by and watch my upcoming series 'Teacher and Students' on Netflix #TeachersandStudents
Tell me who is gonna see it? #filmmarketing Tell me who is attending classes? #iloveeconomics