Cold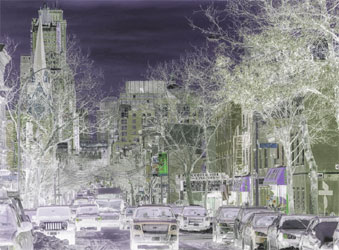 Ambulance gone
loser pimp's handcuffed.
His 2 mobile high voltage eyes
nail scratched face sitting
in cop car laughing.

No judgment yet
Miranda rights are read
to an illiterate
whom bars
without booze await.

A runaway answered
his modeling ad
18 years old
I pass no judgment
but in New York a pretty face
is a degenerate's menu
on hold.

Her blood on
coat hanger (bagged and tagged evidence)
used to turn her
to an 80 dollar trick
she hanged herself in toilet instead.

On John street, no joke
no pun. She said she was hot
the ambulance carted her cold.
No surprise though
even in the summer
the heat of New York City
is goddamned cold.