The last penguin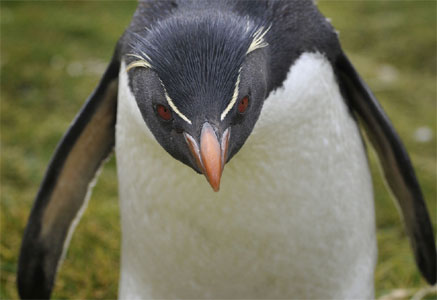 bobs his head
and bows
as pretty girls
walk past,
giggling at his
waddle-strut.

He preens in front of
pool house windows
reflecting slicked-back
greasy hair,
a black tuxedo
T-shirt.

His penguin-peeps
queue in before him
unaware of pool
sharks lurking.
He arms himself
with custom cue stick.

He'll be
the last penguin
standing.