Dale As He Introduced the Ancient Civilizations to Me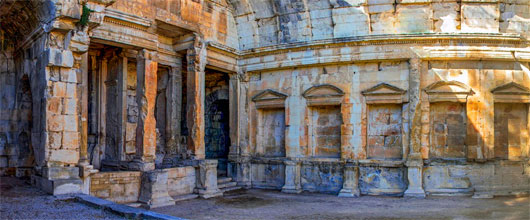 We enslaved history, ancient civilizations, politics, etc.
in our conversations at 2:30AM, we argued and agreed
but the hands of the clock were weaving a different story.
I listened to the smoothness of your slightly dark skin,
you felt the falsetto voice of mine over Viber,
I tasted the spark of the dying embers in your eyes,
you witnessed the fragrance as I blushed and gushed over,
I smelled the brewing chaos of the warmth and radiance.
The marriage of all senses as they surged back to us.
You told me ancient Roman civilizations "rocked"
while ancient Mayan civilizations "sucked," I could
say only "rocked" and "sucked," which rhyme though
they are universes apart. I believe you when you say
we have multiple soulmates. Am I one of yours?
You said, "Yes." I smiled sheepishly. The world rejoiced.
But I would soon craft millions of verses worshipping
every piece of you to fit every piece of me.
It might take every ounce of courage before I admit
"I do love you, Dale Jude," not only sixty-nine times,
but also, seventy-seven times, or even a gazillion times,
but let us first take these "baby steps" into forevermore.
Is it still logical to believe in the universe or multiverse
conspiring to reconcile our future with reality?
I didn't say "past," for you are "future perfect" for me.