Unexpected Contact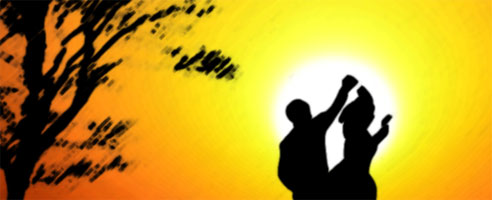 It begins with nothing in an empty room
when strangers walk to a corner
hiding in the shadow the meekness of their habits.

Hours will pass in such oblivion
as it also did the day before in another realm
invaded by the din of soulless carcasses.

Revealed in an inconspicuous light
as if made of the same mold they will awaken
direct a humble gaze to the other side.

Within an instant borne to the center of the floor
new smiles emerge from these untouched forms
as she turns away to better espouse his shape.

The skin is cold, and it is warm
eyes closed, the time has come for them
to vanish within a place for them alone.