A Burly Ban or a Rethink?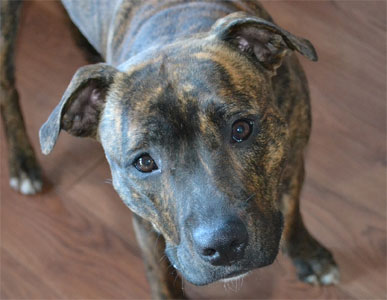 considered sharp, is this a fiend?
evolved from being a forest brute,
to a farm minder or a house friend,
is this not a joyful chum of repute?

souls, this is an animal, gentle or lame,
lithe, light on feet, this animal is game!
a dogged dog bred to be discerning and bold,
but then as with all breeds, there are exceptions,
pit bulls seem to be getting out of hand, I'm told!
is it not time to curb their mauling indiscretions?