The Birdman of the Red-Light District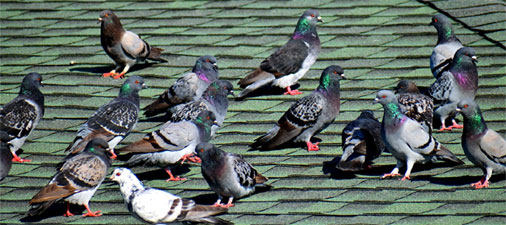 He was homeless
and fed a flock of
wild pigeons every
day. He'd have them
lined up, giving each
one their share.
Sometimes he'd tease
them, pretend he had
nothing. When they
had given up, he'd
suddenly produce the
seed with the greatest
smile. Those pigeons
would stay with him
all day, all night. He
taught them tricks,
they'd circle his head
like fighter pilots,
expertly landing on
his long outstretched
arms. I'd see him on
my way to work and
always smile. He'd smile
back, like we had a secret
no one but us could ever
understand. He was an
alkie. Died in his sleep.
It took the paramedics
a long time to get his
body in the ambulance,
the pigeons wouldn't
stop swooping. His
best friends. Only friends.
Not wanting to let him go.