Drinking To Li Po

for filia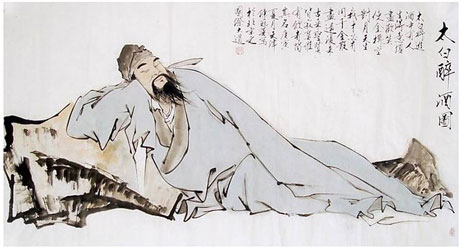 Explaining the poetry
and life of Li Po to
the young bartender
who seems more
interested in the
song from the jukebox
unknown to me
as Li Po is to her.

He wrote of jeweled
staircases, flowers
radiant in water,
shimmering golden houses
and transitory life.
Always stay drunk
he advised, at this
she laughs.

She tells me of
movies she's had
small parts in.
I tell of films that never
knew my talents.

We toast to Li Po
dead for seven centuries
with our quiet smiles.
Until the song
in the background
is no longer
the background.