Joyce's Garden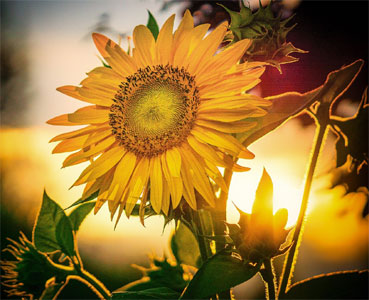 I watch her clearing wilted flowers from her garden
for what will be the last time, for soon we'll move
into a fourth floor retirement unit, where the gardens
on the grounds are minimal and cared for by professionals.

Gone will be the spring feast of salvia, cosmos,
and zinnias -- the plot of sunflowers that come up
every year will be someone else's responsibility,
as will planning for fall beauty of ageratum,
dianthus, and marigolds.

Creating a herbaceous border of butterfly weed and iris
will be a memory of the past, as will be the feeling
of dirt under one's fingernails, late afternoon watering
on a hot summer day, or the ongoing task of weeding.

I watch her standing with hands on hips, looking
at the trees, shrubs, and flowers she's planted
and nurtured for more than 25 years. Her back's
to me, but I know there are tears, I'll let her grieve,
then go out and hug her, as she tells me
how much she'll miss the smell of green.