Jock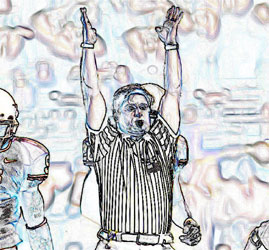 2 people this morning ask
if I have plans for the
weekend--
wth?
Someone informs me that
it is Super Bowl weekend.
Oh, I'd forgot--
because I do not care
(and I used to be a jock
living for the big game).
Things change.
I do not say, by the way
games are unimportant, but
do say they are JUST games, and
life. my dear Brutus, not a game
though I once thought so.