This Week Index
---
Fiction/Poetry
Non-fiction
Humor/Opinion
Comics
---
Classifieds About Archives Authors Blogs Books by Piker Press Authors Submissions Upcoming Issues
---
External Links Facebook
---
Syndication Feeds:



---
---
Concerns or Questions?
editor@pikerpress.com
Eric Robert Nolan
---
[Short] [Poem]

---
Short
Shine Now, Fiercely Forever (2018-12-10) cover story science fiction
[Return to the Top]
Poem
This Windy Morning (2019-01-14) poem unrhymed Roanoke Summer Midnight (2019-02-18) poem unrhymed Confession (2019-04-08) poem unrhymed My Mother's Apartment (2019-05-06) poem unrhymed Smiling Among Inert Shipwrecks (2019-07-22) poem unrhymed hens staring upward (2019-08-26) poem unrhymed All Our Faults Are Fallen Leaves (2019-09-23) poem unrhymed Delaware Sheets (2019-10-14) poem unrhymed November, Blue Ridge Mountains, 1992 (2019-11-18) poem unrhymed As Silver as the Stars You Tried To Rival (2019-12-16) poem unrhymed Lilac, Wine, Pomegranate, Black (2020-01-13) poem unrhymed Lie to Me, But Brightly (2020-02-10) poem unrhymed March Midnight Window (2020-03-23) poem unrhymed Not of Byzantium (2020-04-20) poem unrhymed Ode (2020-05-25) poem unrhymed Bumblebee (2020-08-24) poem unrhymed prayer upon an empty hilltop (2020-09-14) poem rhymed Contagion Is a Despot Poet (2020-10-19) poem unrhymed Turning 41 (2021-01-04) poem unrhymed Ode to a New Black Ballpoint Pen (2021-02-01) poem unrhymed Imagine the Moon as Companion (2021-04-19) cover story poem unrhymed Lying Close (2022-03-28) poem unrhymed school shooter (2022-04-25) cover story poem unrhymed When I Meet the Devil (2022-05-23) poem unrhymed
[Return to the Top]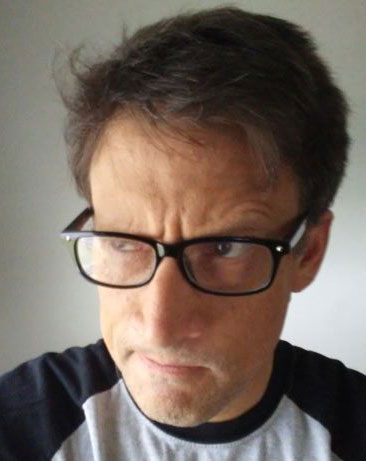 Eric Robert Nolan


---
Eric Robert Nolan?s reporting, commentary, and creative work have been featured throughout 40 print and online publications in the United States, Canada, Britain, Germany, Australia and India. His writing and photography were also selected for ten anthologies, two chapbooks and six mini-books between 2013 and 2021. He is a past editor for The Bees Are Dead, and was a nominee for the Sundress Publications 2018 Best of the Net Anthology. His debut novel was The Dogs Don?t Bark in Brooklyn Any More, published in 2013 by Dagda Publishing in the United Kingdom.
---
By Eric Robert Nolan: