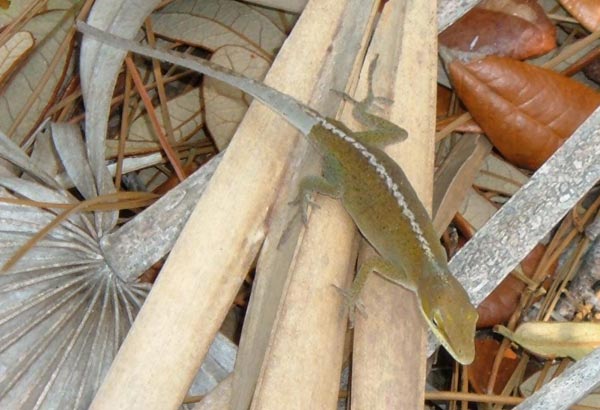 Hunter Island, South Carolina is largely a park, with a lighthouse and a fishing pier. It is between Harbor and Fripp Islands, which both serve to host gated communities of beach houses and timeshare condo apartments. They are known for their numerous crabs, pelicans, egrets, and herons, and nesting sea turtles. And at least one lizard.
The photo was taken the morning of Thursday, June 22, 2006, with a Fujifilm Finepix A340, initially at 4 megapixels (2272x1704) and then cropped.


**Do you have a photo or piece of art you'd like to see in "Peek of the Week?" If so, send your photo or file (unreduced) to peek@pikerpress.com. Please include what kind of camera was used, and a brief description of the picture, as well as your name and email address.