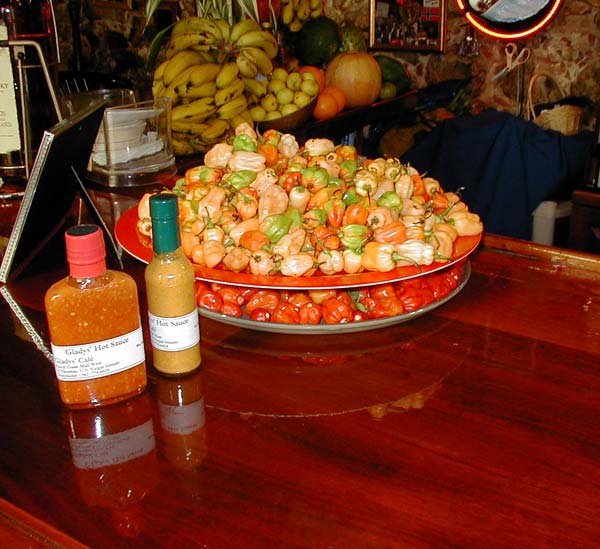 Olympus Digital Camera, 1.3 Megapixel
As I walked down one of the narrow walkways that criss cross the shopping district of Charlotte Amalie, St. Thomas, USVI, bright colors caught my eye through the window of Gladys' Cafe. My jaw dropped and my mouth watered when I realized what I was seeing! Scotch Bonnet Peppers! I went in and sampled the hot sauces while they wrapped up a couple bottles for me to bring home! Some people are Parrot Heads, others are Chili Heads!


**Do you have a photo or piece of art you'd like to see in "Peek of the Week?" If so, send your photo or file (unreduced) to peek@pikerpress.com. Please include what kind of camera was used, and a brief description of the picture, as well as your name and email address.