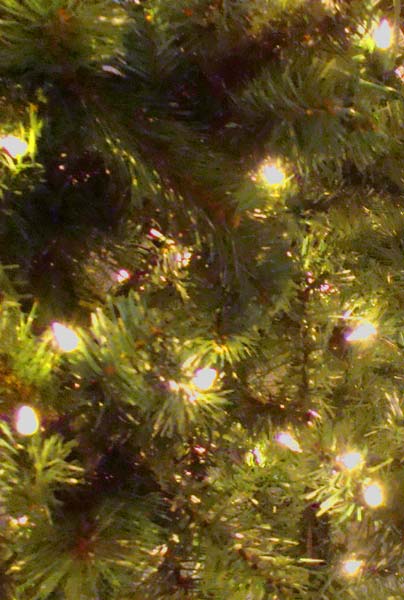 Sarah Jane Howard stepped outside and took a hard slap in the face from Mother Nature.
A sullen gray sky looked down on Wild Pony Ranch. The absolute stillness was broken only by a keen wind driving the chill factor toward zero. A storm was coming; a big one.
Sarah Jane hurried to her car and breathed a sigh of relief when the engine roared to life. Two days before Christmas and she still had a few last minute items to buy.
"Serves me right," Sarah Jane muttered to herself. "I won't let this happen next year."
Car headlights danced across the road even though it was only two o'clock in the afternoon. Darkening clouds heavy with moisture and portent raced across the horizon. The Weather Channel was predicting snow flurries with little accumulation for Shenandoah County. The local forecast said to prepare for two to four inches. The surrounding Blue Ridge Mountains were expected to form a protective shield and absorb the bulk of the storm.
Sarah Jane glanced up as she drove, and shivered. She had to hurry; the forecasts were wrong.
The storm slammed into the Blue Ridge Mountains around supper time and descended on Shenandoah County with rapacious glee. The salt and sand trucks rolled out an hour later.
"Idiots," Sarah Jane proclaimed as she watched the latest revised weather forecast.
John Howard chuckled. "It seems that two to four inches has grown to a foot. Makes you wonder how they do the calculations for their updates."
"They probably send an intern outside to stick a ruler in the snow," Sarah Jane laughed.
"Do you think we'll have a white Christmas, daddy?" five year old Emma Howard asked.
"Yes, I do, sweetie," John Howard replied. "Are you excited? Did you tell Santa what you want for Christmas?"
Emma nodded and said, "I told him last week. I didn't want to rush him."
"That's very thoughtful," her father replied.
"Miss Austin told us that this is the season for good will. We're supposed to be extra nice and help people if we can," Emma said.
"Your kindergarten teacher is very wise, honey," Sarah Jane said.
Emma yawned.
"Bedtime, sweetie," John Howard said. "I'll be up in a minute to tuck you in and tell you a story."
"Can we build a snowman tomorrow, daddy?" Emma asked. "I want Santa to see him when he comes on Christmas Eve."
"That's a wonderful idea, Emma," her father replied.
The snow was still falling when John and Sarah Jane went upstairs to bed.
"I think we're in for another revised weather forecast," Sarah Jane said.
The power went out at three o'clock the next morning. John Howard struggled into his clothes, checked on his daughter, and got the generator started.
Sarah Jane came into the kitchen.
"You up?" she yawned.
Her husband nodded. "I need to clear a path to the barn and feed the horses. Tell Emma we'll build that snowman when I'm done."
Sarah Jane yawned again and nodded.
"God, I'm tired already." John said.
"Four hours sleep will do that to you," his wife replied.
John Howard buttoned his coat and headed out the door. The snow continued to fall.


Tanner Evans found another blanket for his wife and son who were huddled together on the sofa.
"Hang on, I'll have the fire going in a minute," he said.
"Daddy, why can't we go to a motel where it's warm?" Tanner Evans, Jr. asked.
His father sighed and said, "I've told you before, Tanner, it's too expensive. I think we're snowed in, anyway. There's probably over a foot of snow on the ground and it's still coming down."
Erin Evans shuffled down the hall to check the thermostat.
"Fifty seven degrees," she announced.
"Just have to be patient," her husband replied. "I'm sure crews are out working to restore power."
"Santa will still come, right daddy?" young Tanner asked.
Tanner Evans struggled for an answer. He had been laid off from the paper mill last spring and his unemployment benefits had run out two weeks ago. Erin was a teller for a major bank. It didn't pay a lot, but they had a good health insurance plan. Tanner had been working a few temp jobs and day labor assignments when they were available.
It was enough to allow them to pay their bills and hold on to the house. Barely. Tanner didn't expect the mill to begin rehiring until the spring at the earliest, and the loss of his unemployment check placed his family in dire circumstances. Tanner Evans was a proud man, but he had an appointment next week with Shenandoah County Social Services to apply for family assistance.
"We're going through a tough time right now, Tanner, but next Christmas should be better," his father said.
They all moved closer to the fireplace as the flames caught and came to life. Erin's cell phone rang and she answered it. She exchanged a few words with the caller and then held the phone out to her son.
"It's for you, Tanner," his mother said. "It's your friend from school, Emma Howard."
"Daddy! Daddy!" Emma called desperately.
John Howard was cleaning the stalls in the barn when he heard his daughter calling. He opened the barn door and saw Emma coming down the path he had cleared earlier.
"It's too cold for you to be out here,sweetie," John said as he scooped his daughter into his arms and carried her back to the house.
"You warm up," her father said. "I'm almost finished in the barn. Then we can start on that snowman."
"I don't care about the snowman, daddy," Emma cried.
Gradually Emma calmed down and was able to tell her father what was wrong.
"I called my friend, Tanner, to tell him that we were going to build a snowman," she said. "He can't go outside to play because he can't get warm. They don't have any heat. They're all bundled up in blankets."
"Can't they go to a motel or even the mall?" Emma's father asked.
"They tried," Emma said. "Mr. Evans can't get their car out and Tanner said they don't have money for a motel."
Emma looked outside at the falling snow and then turned to her father. "Tanner's my friend," she said. "I don't want him to freeze."
Her father remained silent.
Emma looked hopefully at her father and said, "Miss Austin said we should help people, daddy."
John Howard glanced at his wife.
Sarah Jane nodded.
"I'll warm up the truck," John said as he buttoned his coat. "Call the Evans and let them know I'm on the way."
John Howard had the heater blasting as he pulled up to the house and helped the Evans family into his truck.
"I can't tell you how grateful we are for what you're doing," Tanner Evans said.
"Glad to help," John replied.
When they returned to the ranch, Sarah Jane was waiting with coffee, hot cider, and snacks. Young Tanner wolfed down food and cider while Emma sat beside him happily talking nonstop.
"Where are your manners, Tanner?" Erin Evans admonished.
Sarah Jane laughed and said, "He's fine. I'm used to little boys. I married one."
John Howard wandered over to the window where Mr. Evans was standing.
"It's stopped snowing," Tanner Evans said.
John Howard nodded in agreement.
They watched as Emma and Tanner, Jr. ran outside and started to build a snowman.
"You work at the paper mill, don't you?" John asked.
Tanner Evans continued watching the children. "I did until I got laid off," he answered softly.
"Any idea when they'll start calling people back to work?" John asked.
"I think it's more a matter of if they call people back," Tanner replied. "I guess the good news is that I'll be near the top of the list based on my seniority. I've been there twelve years. I grew up on a farm and went to work at the mill straight out of high school."
John cast an appraising look at Tanner and said, "How would you like to come to work at Wild Pony Ranch?"
Tanner Evans looked startled.
"I just lost a barn worker and I need a replacement immediately," John Howard continued." It only pays eleven dollars an hour to start, but I can give you a raise after sixty days if things are working out. Interested?"
"God, yes," Tanner replied. He hesitated, and then added, "I'm not looking for charity."
"Are you kidding?" John said. "You grew up on a farm, you're a family man with roots in the community, you've worked at the same place for twelve years, and your son and my daughter are friends. I can't imagine a better person for the job."
"Thank you," Tanner Evans replied in a voice full of emotion.
"You can start Monday morning," John said. "My foreman, Jupiter Campbell, will meet you at the barn at eight o'clock and get you started."
Erin Evans suddenly appeared wearing a stricken expression. "I forgot Tanner's asthma medicine. I left it on the kitchen counter," she told her husband.
"I'll be glad to go pick it up," John said. "Why don't y'all stay here and keep warm. I'll be back shortly."
The main roads were much improved thanks to the county road crews. John arrived at the house and found the asthma medication on the counter. He started to leave, and then hesitated. Feeling guilty and a little ashamed of himself, John peeked in the Evans refrigerator and pantry. He walked over to the fireplace mantel. No Christmas stockings were hanging. He looked at the Christmas tree in the corner with no presents under it, and thought he might cry. Instead, John pulled out his cell phone and dialed.
A man answered the phone and John Howard said, "I need your help."
John Howard walked in the door and was met with a grateful hug from Erin Evans.
"Thank you for getting Tanner's medicine and for giving my husband a job," she said. "Thank you for everything."
John excused himself and went into his study. He emerged to enjoy a delicious lunch with his family and guests and then returned to his study. An hour later Sarah Jane knocked on the door.
"What's going on, John?" she asked. "We have guests."
"Sorry," John replied. "I have to go out for awhile. I'll be back by dinnertime."
"And I thought I waited until the last minute," Sarah Jane complained. "It'll be a miracle if you find whatever it is you're looking for this late."
John returned just as the table was being set for dinner. "I saw a utility repair crew while I was out. They expect the power to be back up by tomorrow morning. I hope y'all don't mind spending Christmas Eve with us."
After a wonderful holiday meal with all the fixings everyone settled down in the living room. The two families shared stories of past Christmas's and agreed that this Christmas would certainly be one to remember. Emma couldn't wait for Santa to come and her excitement was contagious.
"Bedtime, Emma," Sarah Jane said. "Santa won't come until you're asleep."
"I'll be up in a minute to tell you a story, sweetie," John Howard said.
Later that night when they were in bed Sarah Jane said, "I feel bad for them, John. I'm glad you hired Mr. Evans."
"He's a good man," John murmured as he drifted off to sleep.
The power came on at six o'clock the next morning. Everyone was up early. The sound of Christmas carols and the smell of cinnamon rolls and coffee filled the house. Emma squealed with excitement as she opened her gifts. Tanner sat next to her and was nearly as excited just watching.
After everyone ate, John brought the truck around to take the Evans home. Tanner, Jr. was talking a mile a minute about what Santa might have brought while they were gone. John saw the look of despair on the parents' faces as they listened to their son.
When they reached the Evans house the boy leaped out of the truck and sprinted for the door.
"Merry Christmas," John said.
"Same to you," Tanner Evans replied. "Thank you again for everything. I'll see you Monday morning."
John Howard watched as the Evans walked slowly up their front walk. He continued to watch as they opened the door and stopped dead in their tracks. By the time they turned around John was halfway down the street, wiping his eyes as he drove.
On Monday morning John and Sarah Jane came out to welcome Tanner Evans when he arrived.
"Ready to get your hands dirty?" John asked.
"I sure am," Tanner replied. He cleared his throat and added, "I don't know how you did what you did, but I want you to know you made my son's Christmas. Mine and Erin's, too. I'll never forget it."
"Well, I don't know what you mean, but I'm glad you had a good Christmas," John replied.
Jupiter Campbell walked up and John introduced Tanner to his foreman. Jupiter and Tanner headed for the barn. As he was opening the barn door Jupiter glanced back at John and grinned.
"Erin Evans called me a little while ago," Sarah Jane said. "She said she walked in her house Christmas morning and thought she had the wrong address."
"Why is that?" John casually asked.
"Well, their stockings were stuffed, the pantry and refrigerator were stocked, and they had more gifts than they had ever gotten in their life. She called to thank me. She was crying."
"What did you say?" John asked.
"I told her I was glad they had a nice Christmas, but I didn't know anything about the gifts."
John nodded.
"I can only think of one person who might have the kindness of heart, the perseverance, and the connections to make something that special happen," Sarah Jane continued.
"Santa," John said.
Sarah Jane remained silent.
"I'll be over in the east meadow clearing some brush if you need me," he said.
Sarah Jane leaned over and gave her husband a long kiss. "See you later, Santa," she whispered.