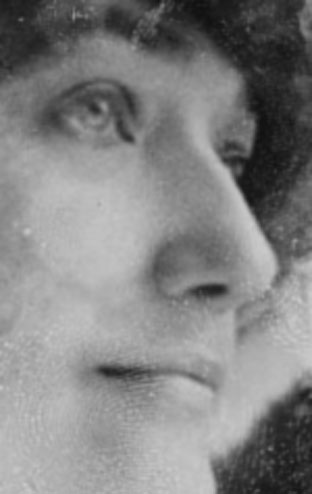 And it's beautiful. I remember a time when I would see it quite often, and now that I think about it, I certainly took it for granted back then. Otherwise why would I be sitting here talking about it alone and without you? It's been so long since I've seen it, and when I think about it I feel it through my body and soul.
It fills me with you.
I have to go to the mall this morning, which for me is almost a fate worse than death. I hate the mall. Shopping. BLEH. But I'll get it all done quickly and get out of there before the grand, colorful and daily parade of American consumerism kicks into high gear. I abhor it.
I gave all that up a long time ago ...
I thought about you when I walked in the front glass doors of Fashion Square and headed for the escalator. Rising up, I looked down and around at the cavalcade of people doing their thing. Mommies and daddies and toddlers and teenagers and strollers and oldsters and 20-somethings on their cell phones -- all making their way. My eye fixed on a young family. I don't mind not having kids of my own. Maybe I will with you some day.
I remember your smile.
Heading into Barnes & Noble I bumped into Frederick. You remember him, right? He's that artist friend -- the one who just had that very successful showing at Altomont Gallery downtown? Anyway. Great guy. Funny for sure. Love his art. When he saw me he squealed and came over and hugged me, making a fuss. This guy cracks me up. We bantered and boasted and he bellowed some, going on about how the gallery threw all his stuff up on the walls in a slapdash and inattentive fashion, and how he just had to take what he could get and how those "lady curators" just gotta get a life! I listened and laughed and encouraged him. That guy splits my sides!
Nice to run into people.
But your smile. I looked over Frederick's shoulder at the rows of books and people milling about, some drinking their Barnes & Noble high-end overpriced and processed drinks and doing what in the old days would have been done in a more fitting location -- an old historic hotel lounge maybe -- in the days when the literati really took their literati seriously. But no matter.
Then I saw it.
You were sitting in the corner with your eyes in a book. And smiling. I politely said goodbye to Frederick and started walking toward you, meandering between rows of books and tables and sofas and people, moving closer to you. I could see you were reading Kerouac. I remember how much you love him.
And you're smiling.
When you lift up your head and see me, my face wells up. I know I am doe-eyed and crimson, I can't help it. I see your beautiful smile frozen on me.
Just like I remember.