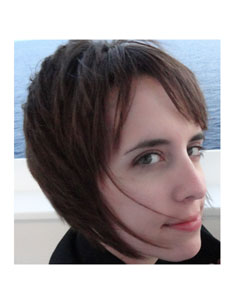 Design
Everything in my mother's house matches.
The curtains match the furniture, the furniture matches the carpet, the pictures on the wall were carefully chosen, and even the TV stand is elegant.
She is now on the market for some new furniture and I'm certain she will agonize over the choice, making sure that the recliners and loveseats perfectly coordinate with the pretty new rugs she just bought. It has always been like this in my mother's house -- coordination, cleanliness and order.
It's the exact opposite of my house -- discord, messiness and disorganization. I wish I had my mother's taste for interior design, or even at a basic level, just her instinct for matching colors. But whenever I think I'd like to redecorate, I get distracted and find something far more interesting to do. Like read or clip my toenails.
My house is decorated with the birch centerpieces from my wedding, which clash against Medieval shields, swords and collectibles, a pair of samurai swords, pictures of my honeymoon and vacation knickknacks. My color palette is acceptable -- red walls, wood floors, black carpet, slate gray countertops in the kitchen.
But as a rule, it's a mess. I have entire rooms dedicated to junk. Even my office, which I could decorate in my own style, is uninteresting. Nothing matches in there, either.
I have seen the home decorating shows on HGTV and admired how designers can pull together a room with a few simple throw pillows, some quirky art and a splash of color on the walls. This seems like a metaphysical talent that I could never learn.
I always imagined that when I owned my own house, I'd decorate it so well it would look like one of those houses on TV. But it never turned out that way.
The main obstacle is my husband. But this isn't a complaint -- it's not like I've approached him with swatch options only to have all my fabulous ideas turned down. We've never really discussed design ideas. We chose throw pillows together once. The entire conversation took two minutes: "You like these?" "Yup."
My husband is an obstacle because giving him a comfortable place to live that he doesn't find hideous is more important than any decorating scheme I could come up with. I've heard many fellow married ladies recount how they chose paint colors, sofas, carpets, pictures -- the whole nine yards -- and never once consulted their husbands.
As a result, those sad husbands were doomed to watch TV in a living room outfitted in flowers or something else ridiculously feminine, all their "ugly crap" demoted to the damp basement to slowly rot. What a great way to make your husband feel appreciated: This is my house -- not yours; you just live in it and leave crumbs everywhere.
My father, truth be told, doesn't really care about home decorating and my mother doesn't force ridiculous design ideas on him. But they coordinate and discuss, and the house always looks comfortable and elegant and put together.
I'm afraid I don't much care either. I like a house to look lived in -- almost cluttered -- and for its knickknacks and pictures and color scheme (if there is any) to reflect the personalities of the people who live there. Not for every detail to match some home design magazine.
And my husband doesn't feel like an intruder in his own house. That's a plus, too.