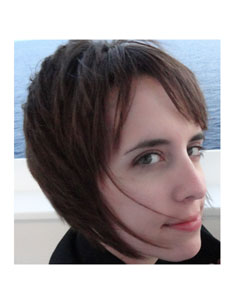 Fathers
Age does funny things to people. It turns boys into fathers themselves. And it makes grandfathers channel their long-gone dads.
I don't remember my dad ever looking much different than he does now. I know he's older and he doesn't yet look it, not really. But I know there was a day when he was scrawny and wore a sharp Air Force uniform, the belt buckle and dress shoes so shiny you could see your face in them. And I remember him walking me to school one morning in that uniform, his steps so wide it took five of mine to keep up.
I remember my grandfather, a pensive prankster with a grumbling voice who was quick to temper about small things, like snakes in a TV commercial. He hated snakes. He would fall asleep at the drop of a hat if he sat down for more than five minutes and was often deep in thought, worrying about his children as much as he loved them.
I see my father slowly becoming grandpa, falling asleep on the couch with his mouth hanging open, getting angry at the government and commencing plans to live "off the grid" in the woods, sitting silently in worry. Telling jokes that come out of nowhere. It's funny how that happened so suddenly.
I watch a guy about my age, someone I've known since high school, turn into a father before my eyes. It's a strange to think that someone who's just as young as myself -- still a kid really -- is responsible for another human being. It's odd to hear a little voice call him "Dada." My Facebook is littered with these images -- old classmates holding babies who suddenly become children, taking on their faces and mannerisms and characters.
And I watch as my father-in-law, with children long grown who he can look at with pride, becomes his grandson's best friend, taking him on tractor rides and teaching him how to build things, pretending to be Batman just like he was a child again himself.
Fathers are wonderful creatures and represent something so much different than mothers. They are the force in life that tells a child they are safe and protected from the world. But they are also the silly dork who crawls on the floor and plays with Matchbox cars and pretends to catch invisible bad guys. They teach sons how to be a man, whatever that means to him.
When you're my age, you watch people your age raise children of their own, perhaps raise some yourself. You watch as your dad ages, perhaps wringing your hands through some medical tests, but otherwise marvel as the young man transforms into the older one. And you say goodbye to grandfathers and remember them and their crazy antics fondly.
It's a good place to be, watching life in all its stages, changing constantly everywhere you turn. Imagining what kind of man the boy will turn out to be, what the father will teach him, how the grandfather turns into a child under his imaginative grandson's influence.
A man is many things throughout his life -- son, father, grandfather. And in every role he is important. A child may always want his mother, but he needs a good father just as much.