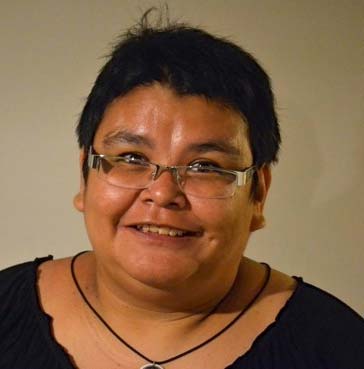 Missing and Murdered Aboriginal Women in Canada
As a First Nations woman, it incenses me to know about the ever-increasing number of so many Missing and Murdered Aboriginal Women. It also tears at my heart when I wonder how many more Aboriginal/First Nations women are going to go missing or be murdered before the Canadian government stands up, takes notice and takes action.
The issue of the Missing and Murdered Aboriginal Women in Canada impacts all First Nations women and girls. It's not something that you can read about and forget. It stays in your mind, and infuriates you when you see the government ignore the pleas from the public for help.
It is beyond sad that the number of missing and murdered Aboriginal/First Nations women in Canada is disproportionately high. The Native Women's Association of Canada (NWAC) research indicates that, "Between 2000 and 2008, Aboriginal women and girls represented approximately 10% of all female homicides in Canada. However, Aboriginal women make up only 3% of the female population."
NWAC also states "Most of the cases involve young women and girls. Just over half of the cases (55%) involve women and girls under the age of 31, with 17% of women and girls 18 years of age or younger. Only 8% of cases involve women over 45.
In late 2013, the Commissioner of the Royal Canadian Mounted Police initiated an RCMP-led study of reported incidents of missing and murdered Aboriginal women across all police jurisdictions in Canada. The report is damning, in the sense that it states:
Police-recorded incidents of Aboriginal female homicides and unresolved missing Aboriginal females in this review total 1,181 -- 164 missing and 1,017 homicide victims
There are 225 unsolved cases of either missing or murdered Aboriginal females: 105 missing for more than 30 days as of November 4, 2013, whose cause of disappearance was categorized at the time as "unknown" or "foul play suspected" and 120 unsolved homicides between 1980 and 2012
The total indicates that Aboriginal women are over-represented among Canada's murdered and missing women.
There are similarities across all female homicides. Most homicides were committed by men and most of the perpetrators knew their victims -- whether as an acquaintance or a spouse.
Though published in 2010, the book Missing Women, Missing News: Covering Crisis in Vancouver's Downtown Eastside written by David Hugill does a great job of critiquing this issue. Hugill presents a critical analysis of the print coverage surrounding the infamous Robert Pickton trial, but also has you wondering how something like this can be happening in Canada. He states that in Canada, where rates of violent crime remain comparatively low, murders and abductions can generate significant media attention and mobilize impressive deployments of the resources of law enforcement agencies, "Events like these disrupt widely shared perceptions of what is expected of Canada as a country."
Despite all this, the Conservative government has rejected all calls for a national inquiry into murdered and missing Indigenous women, with Prime Minister Stephen Harper saying "We should not view this as sociological phenomenon. It is crime against innocent people and it needs to be addressed as such."
The view that these women don't matter has prevailed and it shows a culture of disinterest and disregard. It shows in our police departments, mainstream newsrooms and legislative chambers and our women have been disappearing with a marked frequency for two decades. It's not ending.
Well, I'm sorry to say this Prime Minister Stephen Harper, but what is happening to my fellow Aboriginal/First Nations sisters are not just crimes; but if you take your head out of the sand, you will see that it is a sociological phenomenon also.
It's a sociological phenomenon because it is ongoing and happening too often. It is also an important reminder of Harper's rightwing ideology and what it's all about. Harper's recent claim that the disappearance and murder of hundreds of Aboriginal women should not be viewed as a "sociological phenomenon" is an important reminder of how he sees Aboriginal people (in this case women) as not that important.
Missing Women, Missing News: Covering Crisis in Vancouver's Downtown Eastside is a critical book that needs to be read by everyone. It may be a difficult read, but it opens your eyes to a critical analysis and coverage that should be offered to our Missing and Murdered Aboriginal sisters.
Lastly I would like to say that it is so infuriating that we have a Prime Minister who doesn't seem to care about finding a solution to the issue of our missing and murdered sisters, and ignores the pleas of the public to do something to stop this.
ENOUGH IS ENOUGH!!!





Works Cited:
Fact Sheet: Missing and Murdered Aboriginal Women and Girls
RCMP: Missing and Murdered Aboriginal Women: A National Operational Overview
Media Portrayals of Missing and Murdered Aboriginal Women




Editor's Note:In September of this year, I happened on an article on the BBC, "Why Are First Nations Women Being Killed?"