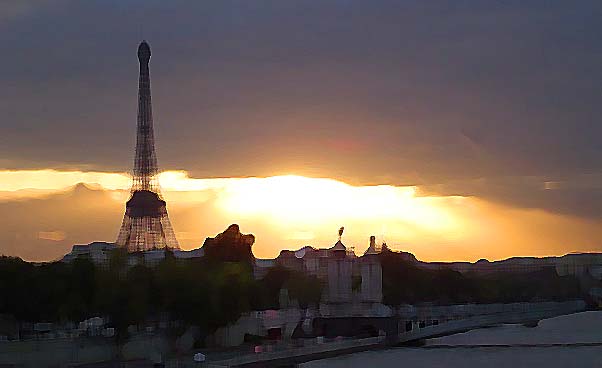 Floating down the Seine like a human starfish
Round and round and round
People stare at the little floating spider-web
That moves the waters with no sound

On a balcony a man sees the body through binoculars
A more morbid sight than he had hoped to see
He shudders and walks back to his hotel room
And thinks of himself as lucky.

A couple bicker in the street, petals from a rose scattered
Scaring the other people
But not the poor man sitting on the pavement
Who understands how dreams are shattered.

For the first time in three years a boy hears his mother's voice
Speaking from California
He asks if he can come home soon
And she says that's always been his choice.

The man in the river floats past the runaway
Drifting along he smiles to himself
His clothes are soaked and smell of the river
But he feels warm and happy, never daring to shiver.

A writer sits at a cafe, with his head on the chopping block
On climbing out of the river he begins to write again.