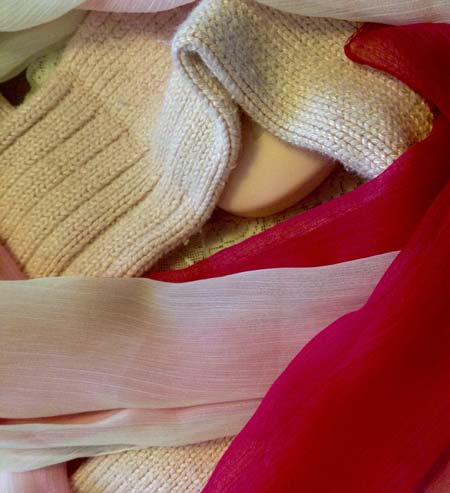 "Ah, you know what I like," my mother said.
Since her hands were unsteady I opened her gifts,
apple blossom soap and bath powder,

their scents leaking through the maroon or orange box,
could have been chartreuse.
Don't recall. I know I didn't remind Mom

she had told me what to buy.
An easy purchase. Money slapped
on the counter. Shopping finished.

Soap didn't seem gift enough.
I wrapped my present with several pair
of thick, soft, expensive pastel socks,

bought to keep her feet warm
through a thousand washings.
Maybe more. She scarcely noticed them.

Didn't matter. Sweet aroma or warmth.
She never unpacked a single gift.
Funny, I gave away the fragrant, unopened baths.

Don't recall where.
Couldn't steal her chosen final luxuries,
even if they never happened.

Especially then.
I wear the socks seven years later,
costly cloth made to last.

Yet, the scent of apple blossom returns
now and then, as if it lives in the air.
"Ah, you know what I like," her words echo.

Sad, I think sniffing old perfume
that exists only in memory,
opportunity long past.