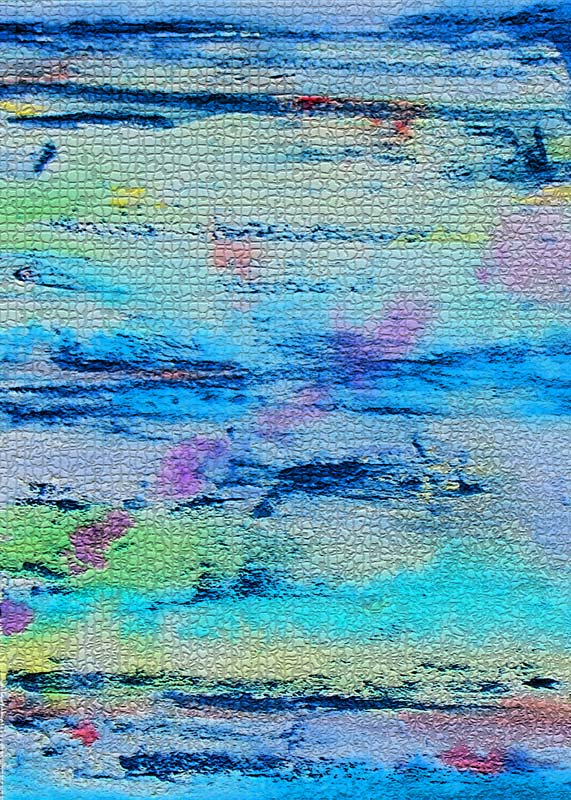 "We are here tonight to pay tribute -- for the lack of a funnier word -- to my closest and lifelong companion, Mr. Emmett Spacey, despite the fact that he showed up at the sister's wedding wearing way too much concealer.
"Emmett and I go back as far as I can remember, a memory he has always disputed, still claiming, to this day, not to have been there at the time.
"Yet he readily admits, one day at elementary school lunch, to swapping mouthfuls of lime Jell-O with little Lisa Mae Fermicelli -- a feely-meely little skank of an early bloomer if there ever was one -- with whom he still retains an unusually close, intimate relationship, in spite of the fact that she passed away more than twenty years ago in a tragic knitting accident.
"It wasn't until junior high that Emmett blossomed into the celebrated athlete for which would remain his teen calling card and, by the end of his freshman year, was recognized by all to be the fastest kid in the school, a truth corroborated by two Home Ec teachers, seven-twelfths of the freshman cheerleading squad, and the un-mustachioed lunch lady.
"As a high school footballer, Emmett earned a reputation for toughness, shattering school records for Yards Gained After Stitches and Near Death Sacks. Emmett once hit an opposing player so hard the guy woke up in the middle of a Peabody and Sherman cartoon. And some of his bottom-of-the-pile, concussion induced comments remain eminently memorable:
-- 'Nice hands, my friend, but a little lower, if you would -- ahhh, yes.'
-- 'Perhaps you should stick to knitting.'
and...
-- 'Lizards are not a coupon item this week.'
... among others.
"In the winter, Emmett, never a highly skilled basketball player, was instead a good athlete attempting the game of basketball. He's the only guy I have ever known to break two backboards in one practice; we were shooting free throws at the time. One game, fighting hard for an offensive rebound, he snatched the ball from the opposition's reach with such ferocity, such savage aggression, he popped the damn ball. And we were all a little embarrassed when Coach Loin, defensive fanaticist he, during a late fourth quarter time out, suggested to Emmett that he '... live in that number forty-three's shorts ...' for the rest of the game. No flagrant foul was called, but none of us showered after the game, either.
"But baseball was Emmett's favorite sport. At bat, his power stats were impressive. Often, after connecting on yet another long home run, he would remain standing in the batters' box, admiring the ball's towering trajectory, nonchalantly flip the bat away, and orate aloud Macbeth's 'If it were done ...' soliloquy as he slowly rounded the bases. Possessing a most discriminating eye at the plate, he was once ejected from a game for attempting to bribe the home plate umpire with Milk Duds, pickled artichoke hearts, and Low Sodium Wheat Thins. And he was a terrific defensive center fielder as well, with great speed and a strong, accurate throwing arm, although he did develop a bad habit in extra-inning games of laying spread-eagle on the outfield grass behind second base and brainstorming funeral arrangements with the middle infielders.
"The summer after graduating high school, Emmett took a part-time job at a small local drug store, but was informed his services would no longer be required the day after several unusual shortages were discovered during the store's monthly pharmaceutical inventory.
"Nevertheless, Emmett had dozens of athletic scholarship offers from which to choose: South Dakota State School of Dust, Top Ramen Loyola, Green Card A & M, and Wartburg, to name a few. But Emmett chose a different path, curiously rejecting all scholarships, opting to bartend his way through The University of Wisconsin-Milwaukee's Best, where he pursued a Theater major -- mostly because he was bored -- with double minors in Criminal Expectoration and Rehab Studies.
"Emmett was active in the school's Theater department all nine years he attended Milwaukee's Best, readily evidenced early-on by an acquired predilection for referring to himself in the third person -- always annoying -- and of course, the limp wrist thing. His freshman breakthrough role was Lennie, from Steinbeck's Of Mice and Men, a role which was cast shortly after Emmett showed up for his audition eating acts one and two, inanely swatting at absolutely nothing with what was left of his script, and mumbling something about '... gettin' slutty with a gangrenous barn owl ...' before the audition even got started.
"Between studies, Emmett tended bar three or four nights a week at the campus hole dive scum pit sleaze bar, The Sweltering Underarm, where he developed an extensive clientele over the years, largely because finals week was the only time he wore pants. Also, he had a strict 'No Shoes, No Shirt, No Problem' policy at the bar on Ladies' Night, which was oh so popular with the athletic department. And on Karaoke night, Emmett had a standing offer, promising to serenade 'I Am Woman' to the first person to hit him square in the nuts from across the bar with a jar of cocktail onions.
"After graduation, because his Theater degree was slamming more doors shut than opening them, Emmett tried his hand at an assortment of unfulfilling jobs: for a short while, he was Chief Earplug Steward at The Pinprick Bubblewrap Factory, but was fired one lunch hour for his rather demonstrably realistic definition of the word poppycock; a City Bus Driver, until he stun-gunned an elderly women for attempting to sneak a small cow onto the bus in her purse; and Board Game Guinea Pig, a job which Emmett enjoyed very much, but was asked to quit when he fell madly in love with Mrs. White, with the vibrator, on the floor, which was in direct violation of company fraternization rules, a heinously adulterous offense, and awfully hard on the knees.
"It wasn't long before Emmett fell into a deep depression -- a condition from which he would never fully recover -- in part because someone squealed that Betty and Veronica aren't real but Joan Collins is, but mostly because he ran out of lunch meat. He would try to repress these negativities with off-beat, often self-deprecating humor and more liquor, but the last straw was sucked when his favorite silver-headed display window mannequin -- promoting the latest in Dating Service Laser Pointers -- was replaced by a cardboard cutout of Peter Lupus plugging Gynocomastia treatments, so he ordered another Vodka/5-Hour Energy cocktail, drew himself a nice Viagra bubble bath, and sat there until his butt got all wrinkly.
"Emmett's alcoholic exploits soon became legendary. Far too often, his answer to, 'Ya want another one?' was, 'Yes, Alex, I'd like My Favorite Year for two-thousand,' then regale the bar with his spot-on imitation of Bullwinkle fumbling with a label maker, which actually wasn't a bad bit. He once got tossed out of a bar for spiking a young lady's vodka tonic with Compound W. He used to get drunk on cheap gin and hit on himself. One afternoon, over a particularly damp Happy Hour, he laid down the groundworks for his very own religion on the back of a cocktail napkin, featuring tenets such as: all nightclub cover charge hand stamps shall henceforth become permanent; tithe by PayPal only; frozen pizza, Pringles, all nutted ice cream, and anything covered with chocolate are to be considered sacred foods; the sacred animal is the poodle; our national pastime -- baseball -- shall hereby be replaced by Super Mario Brothers; and all else of any importance in life shall be based on the words of wisdom chronicled in 'The Gospel According to Choo Choo Coleman.'
"Sadly, Emmett soon became a loner, a recluse, and a bit of a hypochondriac, to put it mildly. He would lay on his bed for days, rising only occasionally to give himself a physical or make an ice run. He became obsessed with old Marcus Welby re-runs. His self-prescription for hay fever was electroshock therapy. He thought about death often, but was concerned they might cancel his National Geographic subscription. Actually, the only person named in his will was the guy who performed his colonoscopy, years prior, who he had considered a close personal friend ever since, a man to whom he referred, with some reverence, as James Brolin.
"The last time we were together he never even got out of bed. He smiled, fixed an empty gaze out into nowhere, stiffened a bit, and said, 'Emmett ain't doin' too good today, are we?' Then he four-lettered something derogatory about the '61 Mets and coughed up a greenie that would have made Guinness blush."



Pause.
"Is that it?"
"That's it, doc, you're on."
"You're sure now?"
"Emmett's sure."
"Last chance."
"Go ahead, doc, unplug me."
"Very well. Good-bye, Mr. Spacey."
"Oh, shut up already."