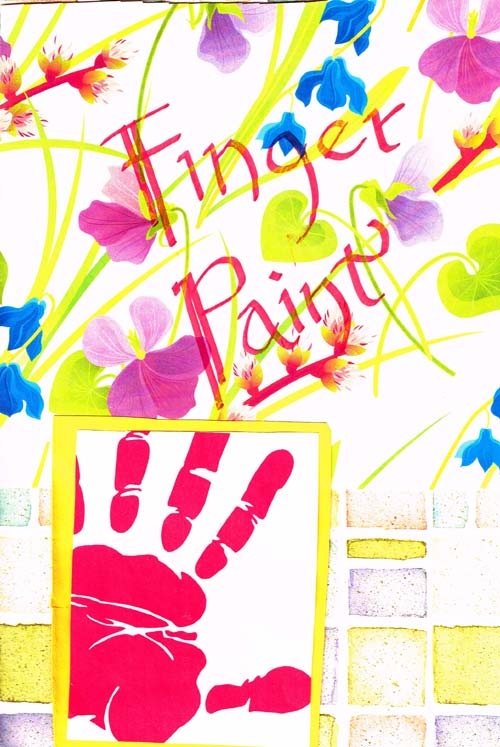 I open finger paint jars.
My granddaughter frees the color
with splats and palm prints,

broad, border-free strokes.
Her fingers drip red into the green jar,
blue into yellow, then orange.

I dip one pinky into a cap,
and twirl smudge-free designs
onto a corner of a torn strip

of paper destined for the trash.
She wears one of my old T-shirts,
too large for her. The cuffs

smear blue into red.
Purple, her new favorite color.
I abandon my half-considered efforts,

and savor the energy of her fresh chi,
spread out over cheap paper.
She notices I've stopped,

and hands me a fresh canvas.
"I made your name fancy." I say.
"But where's your name?" she asks.

I don't answer. I'm lost in a search
for perfection as red paint merges with green.
One more stir of the jars will destroy mixed colors

into the dull disappointments life always brings.
I watch the colors turn murky, brown.
She grabs another blank paper and creates.

Wild lines fill the page in squiggly rows,
a dark river, or perhaps a freshly sowed field.
Mud, the earth, yielding new life.