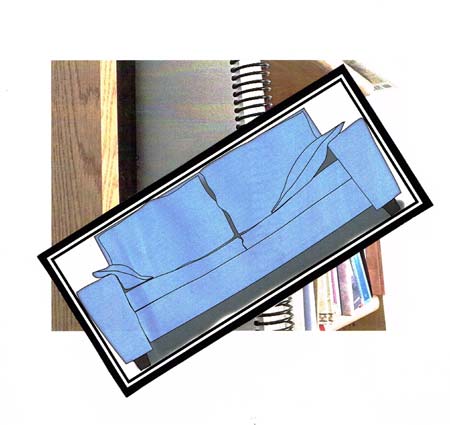 You were right. The garage-sale couch I
bought when we were in grad school
faded against our apartment wall
like sky into sky.
I never minded your razzing.
Pokes led to embraces
on that bland divan. Its springs broke years ago.
Like the now-disconnected side of my body.
My words dissolve before they touch
my tongue. But our past replays scenes
as you rotate old photos
to feed my memory, although I forget
the ice water you set within my reach.
Lifting it proves my earth-presence.
At the soirée displayed in the silver frame
your eagle-proud mother told me, Forget champagne. A common large-beaked crow flies inside your
black bargain dress. Perch on a lower shelf.
As she lay dying I wiped her chin and behind.
She never changed her mind about me.
I lift a freshened glass of water.
My arms could be made of paper straws.
Books cover one wall. We've read them all
I long for the ability to tell you to open
any book to the blank page in the back,
the space that announces words have ended.
Close the cover. Say good-bye.
Water dribbles down my numb chin.
I'm as hidden as our old blue sofa.
Lock your eyes into mine.
Let me see you as you were on that worn
linen eyesore. Enter a space that joins
everything it touches. Come.
Sit with me. Embrace your uncommon crow.
One more time.
The chores will wait. This moment may not.