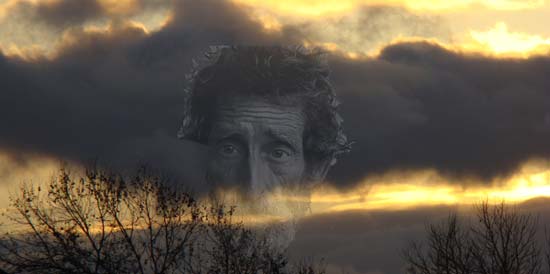 A Ghost's Story: The Broken Ghost
I have traveled far from home,
lost kite carried by the wind.
Don't know where I'm going,
not sure where I've been.
The past keeps on flying,
fragments flock before my eyes.
Can't remember my sons' names,
but I recall the dead all the same.
Saw one just yesterday,
or maybe the day before.
Not sure where, not sure when,
but it was David all the same.
He was a boy I knew,
troubled before birth.
Had a body, had a brain,
but no heart was his to hold.
Never could love someone,
something like himself.
All he knew was to do harm,
no empathy for others.
David had the stare,
the sight of the damned.
Could stare right through you,
like you never were really there.
Remember his violence,
remember his rage.
No animal he wouldn't hurt,
there was no joy, there was no shame.
David did as David did,
always was and shall it be.
Until David decided to kill himself,
hung dead from his father's tree.
Now I see him as he is,
Really see David for what he was.
A spirit so broken up,
he will never leave this form.
So angry and so fierce,
no thought is left to him.
Now just a vengeful ghost,
left to smolder for eternity.
I try to reach out,
do something for him.
Call out his name:
"David, come over here!"
For a second, he did see me,
and the rage left his face.
And for a moment, he was a boy,
but he doesn't remember my name.
Tell him to let go,
Let the past be the past.
And then he was gone,
for him, the Wheel moved on.
It is then I remember,
my beautiful twin sons.
How I love them,
I must go back to their home.
But as I go on my way,
again adrift on the astral plane.
I hope David is in peace,
let his memories fade away.