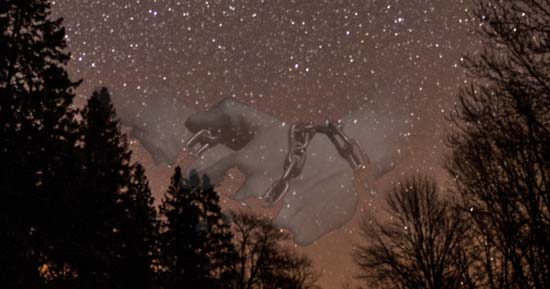 A Ghost's Story: Encounters
Some years are harder than others,
my captivity knows no bounds.
Sometimes I wander far from home,
lost, I can't find my way back.
Out past the boundaries of the living,
I've crossed Lethe's waters --
oblivion has concealed me.
I had sons, once, a wife, too,
their faces fade with each day,
and each dawn I forget a little more,
until the memories slip like pieces
to an unfinished jigsaw puzzle.
Must, must remember.
Remember -- I was alive, once.
And that's all that matters.
Sometimes I see others,
ghosts who can't let go of life.
They lust for things they once had,
money, fame, love, lust,
now hollow traps meant to bind,
trapped in chains of their own making.
I relate to them;
those who can't let go.
Trapped in place by the past,
their souls stretch -- famished,
rice paper thin in the wind.
So hungry for the living,
like starving tigers caught in a cage.
Left behind, left in death,
all's that left are their memories.
We are all connected, here,
gray plane between Heaven and Hell.
There is no leaving this place,
Buddha's teachings aren't to be found.
So we simply glide from place to place,
untethered kites without strings.
Buffeted by the wind, we carry on,
each year, the more mad we become,
until all that's left is insanity.