Absence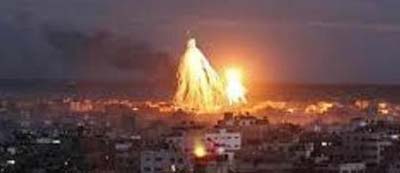 I cannot ever remember a day,
When American bombs weren't underway.
That is our legacy -- here, now,
Exceptionalism when it comes to death.
Don't want to watch the news,
only blood is on.
140 Yemens killed yesterday,
parishioners at a funeral.
Body parts rain from heaven,
as U.S. bombs explode on high.
Who is responsible for this machine?
A monster of death that cannot die.
We support only tyranny,
supply weapons on demand.
What has Yemen done to us?
A question that can't be answered.
We boast we're in God's grace,
the greatest nation on Earth.
But what Hell have we wrought?
If this is God, then we are damned.