When Windi Was In The Driver's Seat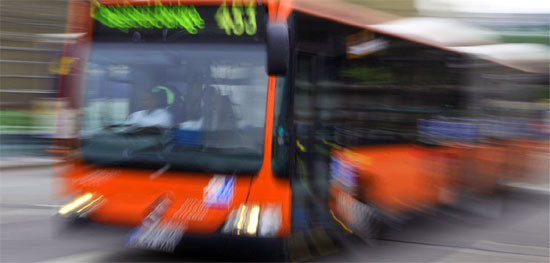 Fresher and faster buses overtook it as if it were still
The old bus was 'snailing' on, travellers sniveling feebly
There was a monster sinking their hearts on that bus
They had been travelling for long without reaching
Their destination, a terminus of relief, joy and peace

The passengers were fatigued, frantic and furious
but an unmoved and hard-hearted driver moved on
The driver was a Goliath who trampled on their pleas
The MEAN mover held on to the wheel like a tick --
and never stopped when the call of nature required

that they visit ladies' rooms or gents' rooms or cafes --
As a result of the driver's malice and obstinacy the bus
was not only carrying helpless, hungry and angry souls --
it was also battling with a cholera of stench and scarcities
It was wondering what crime it had committed to deserve that!


"Mqumqumba! Mqumqumba! -- it's too messy here, please,
please stop, we're starving to death and weak and suffering,
besides, you're running over poor pedestrians, valuable souls;
running down our glorious amenities, farms, bridges and all by
virtue of your awful driving, your selfishness, your stoniness"


The passengers would plead with the driver to at least stop
in the light of such disastrous but daily happenings and losses
But Mqumqumba -- typical of a giant grain of bean that scarcely
yields to any kind of cooking, never mind the hours it is exposed
to heat -- would drive on and on as if nothing awry had arisen!

The old driver drove on and dozed off, rubbing sleep out of his eyes
One day Windi, for that was the bus conductor's business name --
pushed old Mqumqumba out, to the delight of some passengers --
as if to mark the end of their woes, but alas that was never to be --
For Windi, too, fooled and fumbled as things fell apart without a halt ...

If Mqumqumba had had the bus literally lagging behind every vehicle,
Windi had it on a reverse mode, away from credence into catastrophe --
crushing into whatever remnants of facilities and faculties were there
after Mqumqumba's trail of demolition, and that was not all, for Windi
called for a wild fare rise which travellers had to top up there and then!