A Distinction And A Dance To Life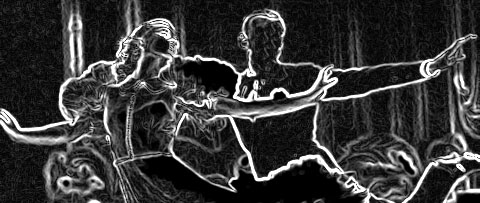 I recently watched an inspiring video featuring old chaps,
All men and women dancing in an eye-catching fashion.

I guess they were gyrating to the music of the 50s or 60s,
What stood out as my eyes feasted on their dance routines

Was the smoothness and elegance of movement, wow!
They twisted and turned with effortless grace and charm!

Can I dance with such finesse? -- I found myself wondering.
How does one master such delicate dance moves? I pondered.

Music is not my domain, but let me say it again for our gain --
They twisted and turned with effortless grace and charm!

By any definition or action, I conceded that I was damn no game!
Their dancing was an outright delight, I was awed, downright too!

I recalled when one day granddad found me dancing like crazy:
Some modern dance moves and music ... I don't know what to say...

Gone are the good old days, he bemoaned as I halted, breathless.
Our dancing was artful and delightful and meaningful, he stated.

Now what I see here is artless and directionless clowning (oops!)
Our music was timeless, the lyrics of your music is meaningless!

He grinned warmly for a while, and cuddled me, saying dance on,
You can't be dancing like you're boneless if the music isn't telling!!