There Is A Fine Line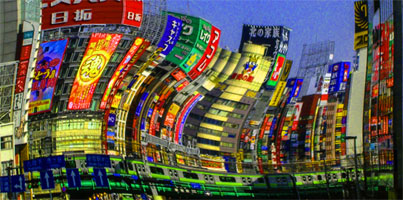 I may just be a run of the mill poet here in the states, but in case you didn't know I'm huge in Japan.
I'm a true drawing attraction a legend amongst those that worship Godzilla and John Wayne.

It's considered an honor for me to pass out on your lawn or puke in your sink.
Little children follow me around to get my autograph.

And I am treated like a king by the Yakuza in karaoke bars all over Tokyo.
I drink the finest whiskey and sleep with the best Asian hookers available.

They speak of my drinking as that of legend.
Much like Andre the Giant, few dare to challenge my ability.

I sell products and don't know what they are even for on their television.
They tell me I'm in an anime cartoon, but being that I'm not a nerd I never have seen it.

I'm the only poet to read at the Buddakan and the album is the finest since Cheap Trick.

My next tour will be fully financed but I never question by who.

And I will be filming a movie where I challenge Jackie Chan for the title of the true drunken master.

I will live like a king, only to return to the states and be treated like a bum.

It's hell living a double life as an ordinary editor and broke poet, but somehow I stay humble.

As I drown in submissions and cheap bourbon waiting for the next tour.
To be met by my legions of followers as my flight touches down in the land of the rising sun.

And as I endure another round of shock treatments
In the state hospital I tell them of my greatness.
The nurses all assure me everything will be okay.
Once I get back on my meds.

Konnichiwa from the voices in my head.