Contrast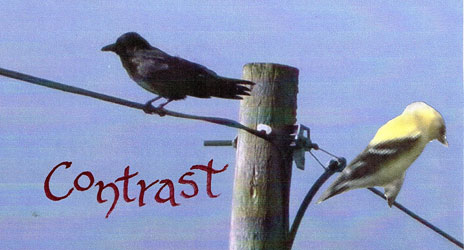 The news broadcasts the story in an infinite loop.
Nine people killed, one an unborn baby.
Boy or girl, identity as unknown
as the reason for the bullets that stopped them.
I listen to commentary
about hate and racism while a goldfinch
travels from tree to wire, the place where
darker birds claim territory.

Perhaps, there is no genuine connection.
Only a brief metaphor. And yet
I wonder if change can begin
with subtle movements.