Bourbon Trail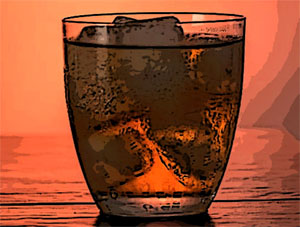 I remember my trips through Kentucky often.
The distant view of a life, I no longer seem to be able to forget.

Old dreams can easily be nightmares that exist in eternal rewind within my thoughts.

As whiskey leaves a beautiful scent upon the wind and a fiery embrace upon the lips.

As I chase past failures now with empty hours and memories.
With a dash of water and bitter truths.

Southern charm and lonesome sunsets,
I count with my burdens.

A toast to tomorrow and a hope long since past.