Gerhard Richter
Ohne Titel (9.8.98)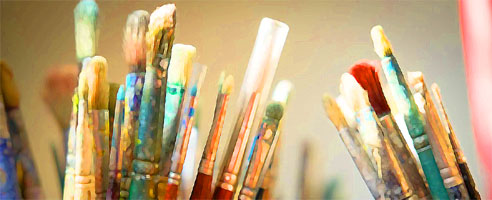 The world is layered
and complicated,
insignificant to most
who never see the small
fractures of the universe.

We can count the missteps
of time the lethal doses
of poison and the tears
of fallen angels
in each bled line on the wall.

Canyons scrape across the Earth
their making just a push
from your hand so violent
in reality a trembling
shaking
ear splitting
wound in the face of everything.