The Sad Boatman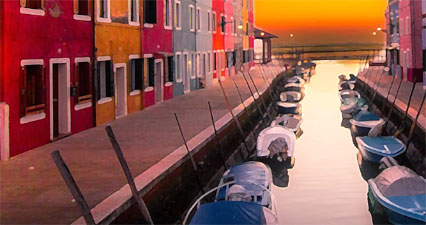 "We are having a bad time,"
the boatman was telling the newspaper reporter,
"There are no tourists."
The reporter looked around at the vacant
but, well-dressed boats,
their colourful curtains fluttering in the breeze.
The trees looked around with a mournful air,
their green eyes, sporting a pallid hue.

"Every morning, I dust my boat,
making it shimmer, in anticipation of the tourists who never come.
When will the good times be back?"

A few cars passed by, muffling the boatman's sighs.
"Many days we have no food to eat,"
he mumbled, his heart beating at an abnormal pace,
as his eyes fell on a man heading towards the pier.
He looked at him, a beseeching look in his eyes,
his rough hands raising upwards in gratitude.
A trifle premature, though.

The man adjusted his camera,
clicked a few pictures of the waves reflecting the rays of the setting sun,
smiled at the boatman, unaware that the boatman's eyes also reflected
the rays of the setting sun.

The reporter continued to fire question after question;
the illiterate boatman fumbled on,
eyes hunting for that elusive tourist.
The cloud overhead rumbled.
And life tumbled on,
searching for that elusive surefootedness.