The Surreal Land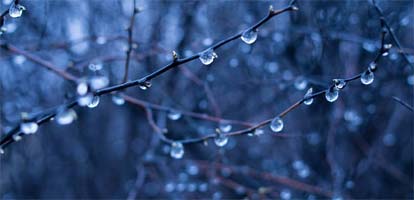 Was I in some surreal land?
Tall pine trees sloughing in the breeze,
a lone oak so bright,
looking as if it had soaked all the sunlight,
a silver birch tree,
flaunting a silver so sparkling
as though, in a burst of spunky mischief,
it had filched all the silver linings of the clouds.

Crash -- crash -- crash

All the trees suddenly looked in the direction of the sound,
their hearts pounding furiously burst into a threnody.
A never-ending wail rent the air.
The weeping willows did not stop weeping.

I peered closer at the trees.
Each of them was wet -- wet with tears.

Crash -- crash -- crash
There, I heard the crashing sound again!

Somewhere a tree was being felled.
Somewhere an injustice was being perpetrated.
The trees howled and howled, in pain.

I was no scared child,
but the howling sent chills up my spine,
reminding me of the 'weird and eerie chant' of wolves
in Call of the Wild.