Glitter, High Class, and a Mission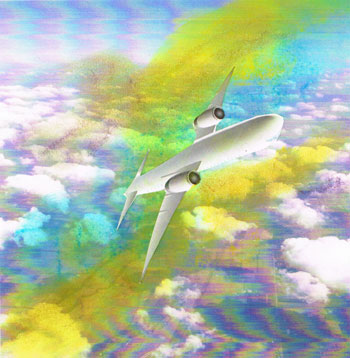 Two women at Gate 14
flaunt their Gucci handbags,
Rolex watches, and
platform heels,
then tighten their frowns.

The blonde turns
to the brunette.
We're boarding
ten minutes late again.
Hope they don't put too much
ice in my Manhattan, too.

The brunette sighs.
Or you'll complain
loud enough to be heard
in coach, like the last time
you had too much to drink.

While they bask in sarcasm
and gossip, a small group of
men and women
in work shirts
and heavy shoes
wait to be called.

Two of the men, one older,
one a teen, toss a ball
of crumpled newspaper.
They sit in a row
of conjoined chairs.

The teen throws
the makeshift ball
with mock flourish.
What did you put
in the suitcase
you are leaving
in the war zone?

The older man catches
the balled paper
with an exaggerated grunt.

Ten pounds of peace,
a dozen poems, and
a hundred dreams.

The boy fumbles
the crumpled page, made
of the morning news,
the picture of refugees,
too many to identify
any single individual.

I'm giving socks,
T-shirts, and jeans.

The older man snatches
the ball from the floor
as the voice
on the loudspeaker
announces, Now boarding
seats 75 through 90.

Wonderful. A person must be fed
and clothed before
peace, poetry, or dreams
can thrive.

But we can't speak
of our mission
until we arrive,
tools and hands
ready for work.
Some people want
the broken to stay that way.

The group march arm-in-arm
up the ramp.

The entry to the First Class
cabin remains open.
The young man hesitates.

His senior friend lays a
hand on his shoulder.
Want to watch how the other
side rides?

Not when the winners
gather in the back.