A Day in the Hay Fields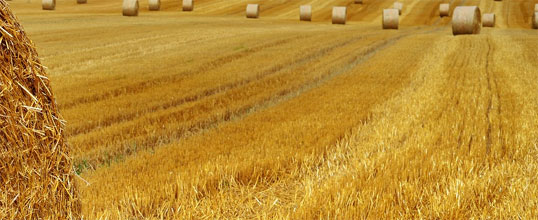 A day in the hay fields,
All covered in dirt,
Sweat,
And straw.
Oh,
The anguish
Labor 'neath a July sun yields.

Three young friends
Full of youthful energy,
Looking for a cheap thrill
To sooth the heated urgency.

"Let's leap into the pond,"
One says,
"No it's filled with cows,"
Declares the other.
"Look,
There's a water tower standing in the beyond,
Let us all go no farther!"

The three race toward the tower,
Climbing the ladder,
Flipping the unlocked lid
There in day-light's hour.
They pull off their clothes
And splash!
Inside they go.

Paddling all around,
A massive metal propeller down below,
Concave metal walls so slick
No safety zone could hardly be found,
This much I know.

With the one near the fields of hay
Us three became bored.
We motored a few miles away,
Then swam in two more.

With a polaroid camera
We memorialized this final escapade,
Snapping our indirect poses while perched on top
Of our thrill on that dramatic day.
This experience wasn't a flop,
We don't care what they say.

Word leaked out
To the town nearby,
And an adventurous group therein
Decided they'd outdo our final try.
So they leaped inside our last tower
During the midnight hour,
Snapping their own shots of the time
With great elation on their minds.

In another town nearby
A group desired to outdo their try.
Thus,
This created a fad
Of superseding the thrills they had.

A month and a half later,
Near the witching hour,
A hundred festive male and female youth gather,
Neath lady Elizabeth's water tower.
Groups of five take turns
Racing up the ladder
swimming nude inside the purified water;
While the others soak up gallons of wine and beer
During these moments of elated cheer.

In suddenly race the police,
Commando style,
Surrounding this group with ease;
Then stormed the tower's ladder
Giving the swimmers a trial.

Seven were caught red handed
Swimming nude inside,
While the ones on the bottom
Surrender unto the laws of debauchery
That abide.
The swimmers
Were charged twenty thousand dollars each!
Those partiers on the bottom arraigned with possession
And lewd displays for their legal breach.

One swimmer's father lost his mind,
Razor strapping his son's behind,
Until he nearly lost consciousness
For being so bloody obnoxious.

Some forty years later
Neath a seaside back porch shelter
While taking coffee and honey toast;
This is one of my very true thrill adventures
That I laugh with my friends about the most.