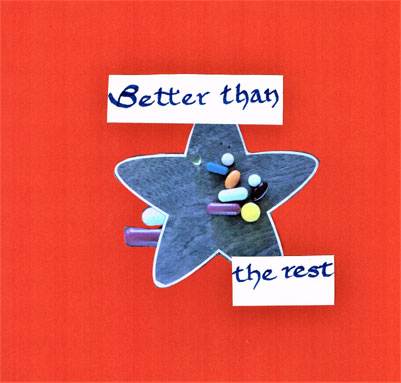 Beecham Matthews holds back a sigh. This group of actors for the new drug commercial has no clue about what they need to do. He would have more than a few words with the recruiter. True, the actors aren't bothering him about what drug they are advertising. No unnecessary questions. But they can't follow simple directions like left and right.
"Miss Lavender, move closer to the pool. That's where you and Mr. Charles will dive in."
"But my diving looks lame on camera."
"Can you think of something else to do? Something that says I am on the vacation of a lifetime."
"I could retouch my makeup and then show off…" She grins and points to her chest.
"Just act like you couldn't be happier…Smile. At the camera. And Mr. Charles, Miss Lavender can put on her own makeup."
Beecham groans, grateful this portion of the scene doesn't contain a script.
A voice from the other side of the pool calls out. "I'll do a double flip."
"Thank you," Beecham answers. "We'll do a run through and then tweak it according to the time we need for the background sound. He pauses.
No one on the scene questions what that background could be. Three people ask Beecham when their checks will arrive.
"Okay, let's roll."
The scene slowly progresses and a balloon-sized woman wearing a 1920's bathing suit appears. She carries a microphone and sings about how the good old days are gone and a new-you can live longer and enjoy swimming, biking, and taking on the world.
She spins around and belts out. "Because of Rumpo caps. No down and dumpo laps."
She turns in the other direction. The camera zooms in on her face, and then shows that she dropped half her body weight in 10 seconds. She wears a two-piece bathing suit.
"Yes. That was me. Before I learned that Rumpo could help with weight reduction, nasty headaches, and impulses to drink entire bottles of ketchup. Your doctor can help. Because, if you are anything like I was, he would be glad to write a prescription for you."
She dives into the pool. The rest of the cast climb out to enjoy a buffet at a picnic table.
A deep voice speaks. "Do you suffer from overweight, frequent headaches, indigestion, and vulture-like breath after it has consumed last week's roadkill? Then, you need to talk to your doctor about once-daily Rumpo capsules, generically known as sumptuosus inutilis, brought to you by Errant Pharmaceuticals.
"Side effects include swollen feet, excessive sweating, vertigo, delusions of grandeur, deafness, blindness, nasal congestion, unusual food cravings, and extremity pain including one case of a left ear falling into a crowded subway.
"Check with your doctor now. You will be glad you did. Five letters. Big reputation."