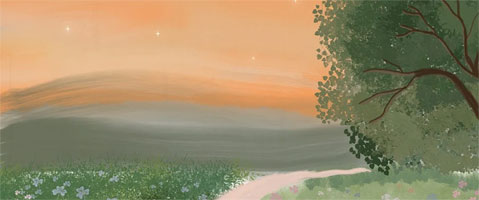 She is so short, under five feet now as more than eight decades of life have shrunken her. She moves slowly, the arthritis of course, but mostly her breathing, her lungs damaged and diseased. The various medications, the pills and inhalers help somewhat when she takes them.
Her appearance belies the truth. She is a heroine, strong, determined, relentless.
She is my mom.
"He's never coming home, is he?" she asks me, her son the doctor, a few weeks after my dad has been admitted to the nursing home.
"No mom, he isn't," I answer as gently as I can.
And of course he is not. Parkinson's Disease has made getting about difficult and he is so very frail, but it is the theft of his mind by the continued progression of dementia that has made continued living at home impossible and, after a brief hospitalization, led to his admission to the nursing home's dementia unit.
Nobody ever comes home from the dementia unit.
It is a wonderful nursing home. The rooms and corridors are sparkling clean, it is brightly lit and cheery, and the care is provided by a staff that is skilled, caring, kind and patient. It is literally just down the hill and across the street less than half a mile from their home.
A few months later she tells me, "I'm bringing him home."
And she does. She has live-in assistance for a few months but thereafter cares for him herself. He lives in his own home, with his wife, for another three years. He is the only person ever discharged from the dementia unit.
Six decades of marriage, of love, of loyalty and commitment.
She is a heroine.
She is my mom.