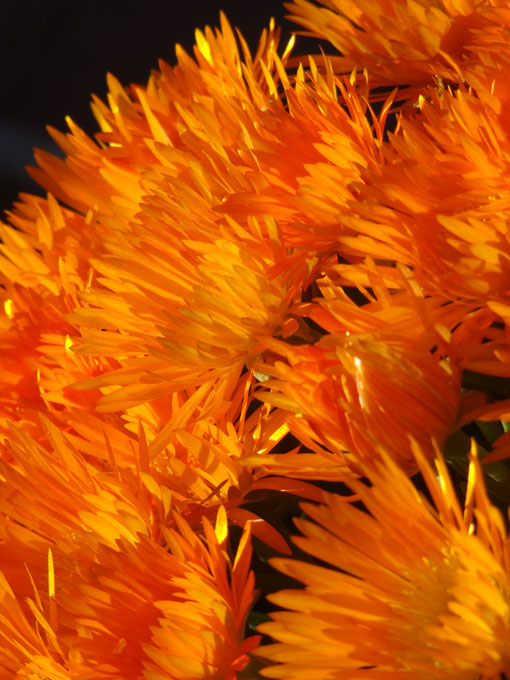 More than 5900 articles: essays, images, fiction, non-fiction, poems, cartoons ... how is it that I can choose a handful of petals from the bounty of blossoms that comprise the Piker Press?
I could pin printed copies of everything and throw darts randomly, but that would wreck my printer in no time, and I wouldn't have enough wall space in my house anyway.
In the studio is a notebook that has hand-written schedules back to mid-2005. This past week I picked it up and began looking through it, keeping my computer open to the Press Archives. There were stories in there that I didn't even remember, one of them notably "Kara, Kali, and the Wind." Whoa! That beautifully-drawn story needed to see the light of day again, definitely.
"The Message" is the only story that Ron Mulhollen has sent me, but I had to smile when I saw it again. And of course, I wanted something from Dan Mulhollen -- yes, they're related -- but how to choose? Once again, when I ran across "Two Parakeets," I hadn't remembered it in a while, so here it is.
Bernie insisted on Ralph Bland and "Not Dead Again," as we love all his writing, and KK Brown and "His Lordship's Bicycle," because what retrospective of the Press would be complete without KK?
Finding Lydia Manx's story "Gold in Those Yukon Hills" made me itch to re-do the illustration, and got me lost once again in her link to the Gold Rush.
Jerry Seeger's bio is not up-to-date, as he no longer resides in Prague, but all of his writing contains food for thought; a bit of humor in "The Importance of Being Paranoid" won out over his excellent "Moonlight Sonata" -- which you should probably look up on his author page.
"Flailing in Love's Vast Ocean" caught my eye as I began looking back through the schedules from before 2011. Vivian Rinaldo captured the essence of choosing the wrong lover in that poem.
Last but not least, Bernie Pilarski is always a treat for me to read, and he hoped I would include his essay, "Dietrich Bonhoeffer, WWII, and WWJD" -- in a current world being torn apart in so many ways.
I hope that readers enjoy this look back at the Piker Press. I know I did, and feel so very honored to know the authors and read the many fine stories we've presented. Regular serials and features will appear again next week, by the way.
Thanks, writers! Thanks, readers! Cheers!