I don't know if O.J. did it or not. I wasn't there. I will say that I happen to agree with the jurors at his trial. If O.J. did it, the L.A.D.A. did a lousy job of proving it, thanks in part to some bigots from the L.A.P.D. The entertainment and media community seems to be of one mind in this case however -- they have tried and convicted O.J., and found him guilty. It makes you wonder what they know that L.A.D.A didn't know. Has O.J. been talking in his sleep? Not that I personally am above a little judgmental bigotry. For example, I would propose the following analogy: O.J.'s writing is to "If I Did It" as Barfing is to Toilet. Of course I haven't read the book, and never intend to. Here's one for you to try: FOX is to "If I Did It" as flies are to __________.
The Hummingbird
A small block V8 with a powder blue valve cover, color-matched performance plug wires and chrome sparkplug covers, coupled with a Pro Street/Strip OD 4STB tranny with the optional 2.84/1.56/1.00/0.67 gear ratio, and a Hurst Super Speedway shifter with custom pearl shifter knob make up the guts of this little fella, with emphasis here on guts. From smoking acceleration to breath-taking high speed maneuverability and almost unnatural braking ability, the Hummingbird is in a class by himself. And it's not just brawn -- this bird's got beauty as well (see illustration).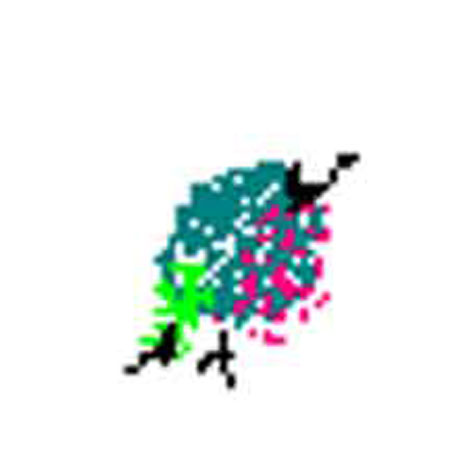 Each hummingbird has a glorious custom paint job with chameleon paint and airbrushed artwork. Look closely at the illustration, and you will see that this particular hummingbird has an airbrushed scene of the beach at Cabo San Lucas. (I have purposely pixilated the bare breasts of the young woman on the beach since this is an educational article and is probably in use in many classrooms in the U.S.)
You have to be quick, but you are always in for a treat when you spot the hummingbird in Ripon.
Next Week: The Hermit Thrush