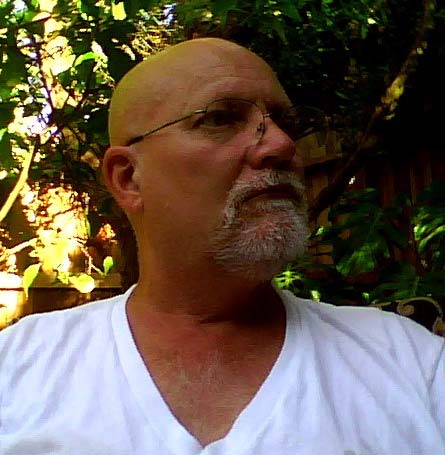 Bernie Pilarski


---
Bernie lives in Central California with his wife, Sand. He has a degree in psychology and has worked in the automotive industry, both as management and on the line (ask him which he likes better). He has also worked extensively in religious ministries. He writes thoughtful drama overlaid with wry humor. He is also quite the amateur wine expert.
---
Stained Glass
Stained Glass is a tale of passions and spirituality, of relationships and conversion. Paul's wife has left him, and in trying to piece together his life, he finds himself drawn to the Catholic Church — though less for the teachings than the teacher. Margaret, the beautiful young woman in charge of adult education at the local parish, captures Paul's heart.
Available now in paperback.

Just as Paul thinks he has found God and that God has led him to Margaret, Paul also discovers to his horror that Margaret is a lesbian, a fact that she has kept secret from the rest of the parish.

Feeling trapped, wearied by the subterfuge, and afraid of the prejudices of a community not known for their tolerance of homosexuals, Margaret shares with Paul her story, knowing that she could lose her job if her secret is found out. Paul listens as Margaret recounts in loving detail her relationship with Mei-ling, her first love, tragically killed in an auto accident, and her relationship with CJ, the wealthy and sophisticated San Francisco art dealer who awakens Margaret's desires.

Stained Glass is a fascinating and surprising look inside the Catholic Church. Based in part on the author's twenty years of experience as a catechist, it is a look at what happens when Church teachings collide with the reality of life in the modern world.