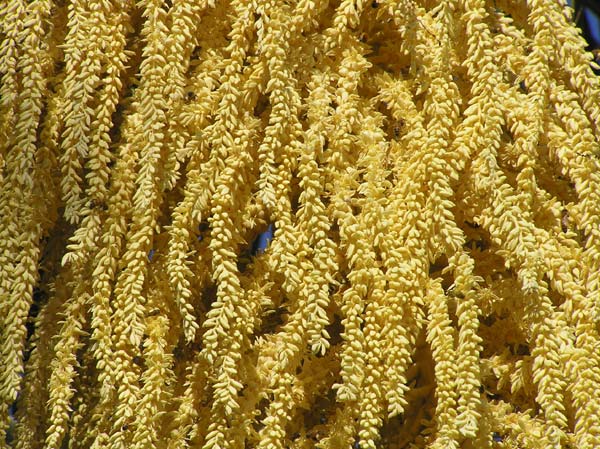 There were so many bees on this palm tree blossom that I could hear them buzzing from 15 feet away.
Camera: Olympus C-765 UltraZoom.


**Do you have a photo or piece of art you'd like to see in "Peek of the Week?" If so, send your photo or file (unreduced) to peek@pikerpress.com. Please include what kind of camera was used, and a brief description of the picture, as well as your name and email address.